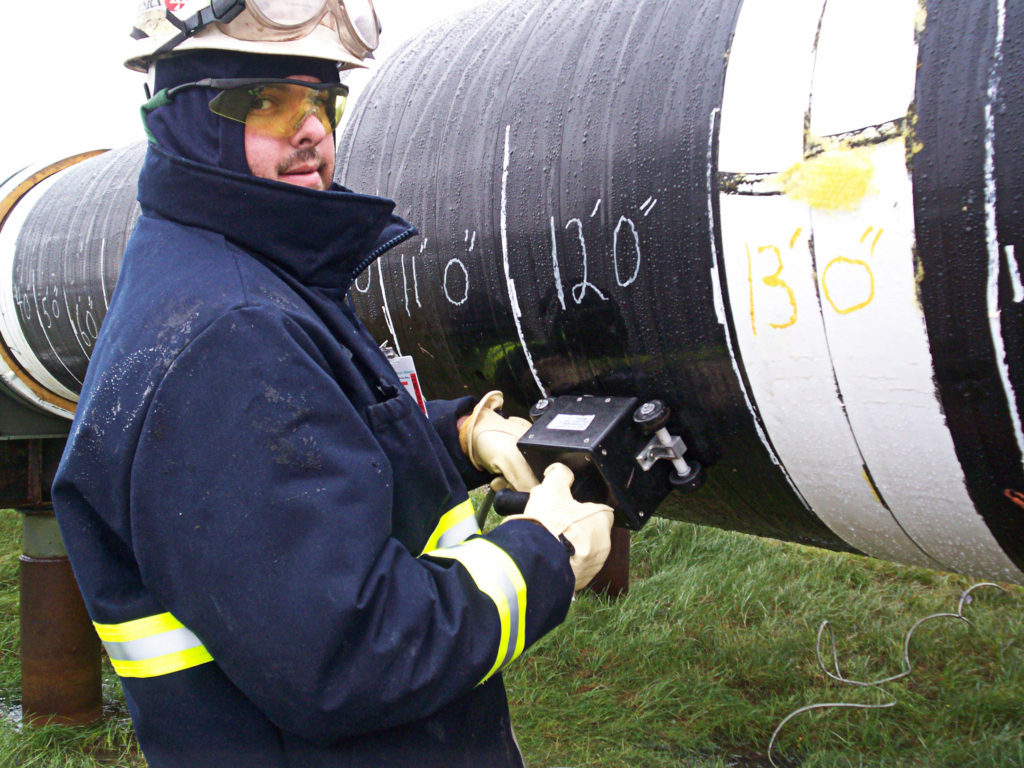 Upsteam Oil & Gas

TesTex Inc. has a wide variety of services available to Upstream Oil Providers.
These services utilize the following techniques:
Low Frequency Electromagnetic Technique
Ultrasonic Thickness Measurement
Mag particle & Dye Penetrant
Balanced Field Electromagnetic Technique
Low Frequency Electromagnetic Technique and Ultrasonic Thickness Measurement

Using our proprietary Low Frequency Electromagnetic Technique (LFET) we can quickly scan tank walls, tank floors and pipelines for potential problem areas. This allows us to quickly determine where Ultrasonic Thickness (UT) measurements need to be taken. The UT measurements determine areas of wall loss without the tedious preparation work needed by other techniques.
>Falcon System Floor Scanners are used to inspect tank floors
Falcon Hand Scanners are used to inspect tank walls
The Line CAT and Line CAT Plus Systems are used to inspect pipelines
Viper crawler system can be outfitted with UT or LFET technology to scan hard to reach surfaces without scaffolding
All of these inspections can be done in remote areas utilizing three man crews and portable power sources. This allows us to deploy our work crews quickly to remote locations where these tanks and pipelines are usually situated.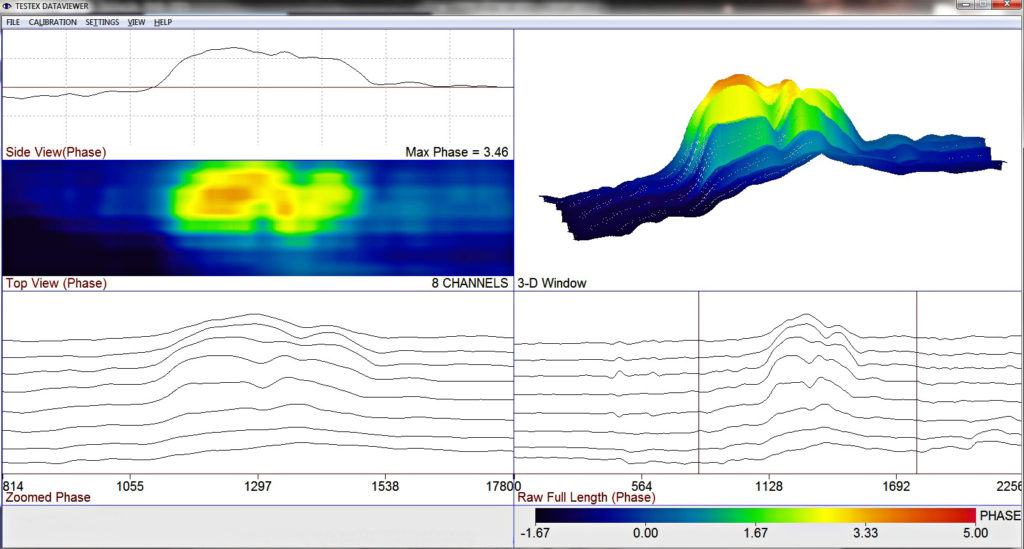 Waveform shows a corrosion cell on the shell of a tank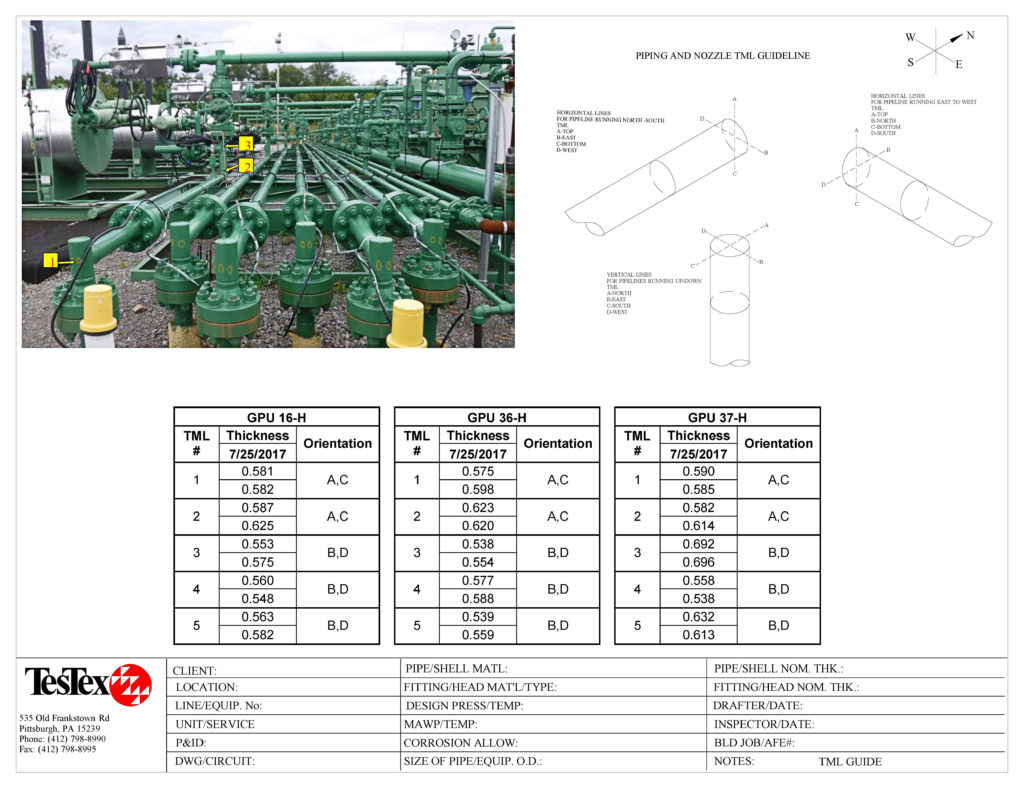 Report from an upsteam inspection
Mag Particle / Dye Penetrant

Using techniques like Mag Particle and Dye Penetrant, we can determine if there is an issue with weld cracking on vital points in the tank. This includes welds around manholes, plate welds and structural add-ons like D-rings or lift points on tanks.
Customers utilizing this type of inspection will receive a report with pictures highlighting potential problem areas, as well as a general visual inspection of the site to determine other potential issues.
Additionally we have technologies like the Balanced Field Electromagnetic Technique (BFET) to help determine if cracking exists in welds. We have utilized this in the past for small welded areas like socket welds providing a much safer test than utilizing X-rays.
Clicking "Quote" will add the item to a temporary cart and prompt you to register/login. To view the items in this cart or send us an email requesting a quote, please complete the registration process or login.
| Description | Quantity | Add to |
| --- | --- | --- |
| Upstream Oil & Gas Inspection Services | | |
| Falcon System Floor Scanners | | |
| Falcon Hand Scanners | | |
| Line CAT System | | |
| Line CAT Plus System | | |
| Dye Penetrant Inspection Services | | |
| Magnetic Particle Inspection Services | | |
| Triton BFET System | | |