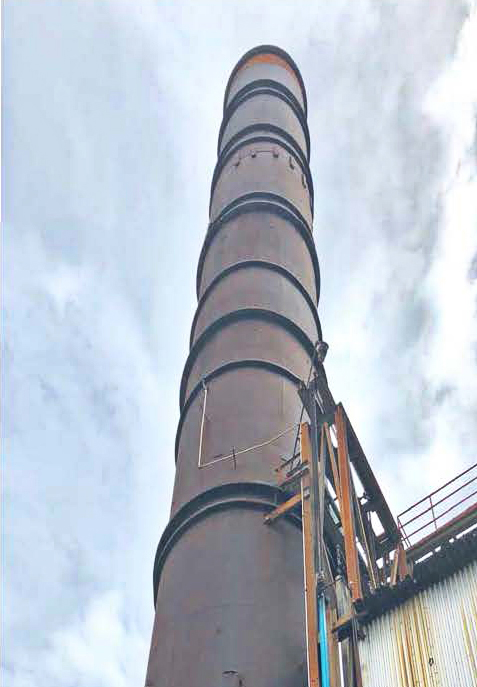 Stack, Tower & Column

TesTex inspects stacks, columns and towers in various types of process facilities.
These structures are usually comprised of carbon steel, which is magnetic, allowing the Viper Crawler to be deployed to areas inaccessible via scaffolding or lifts. Data can be collected using our LFET, UT or BFET products.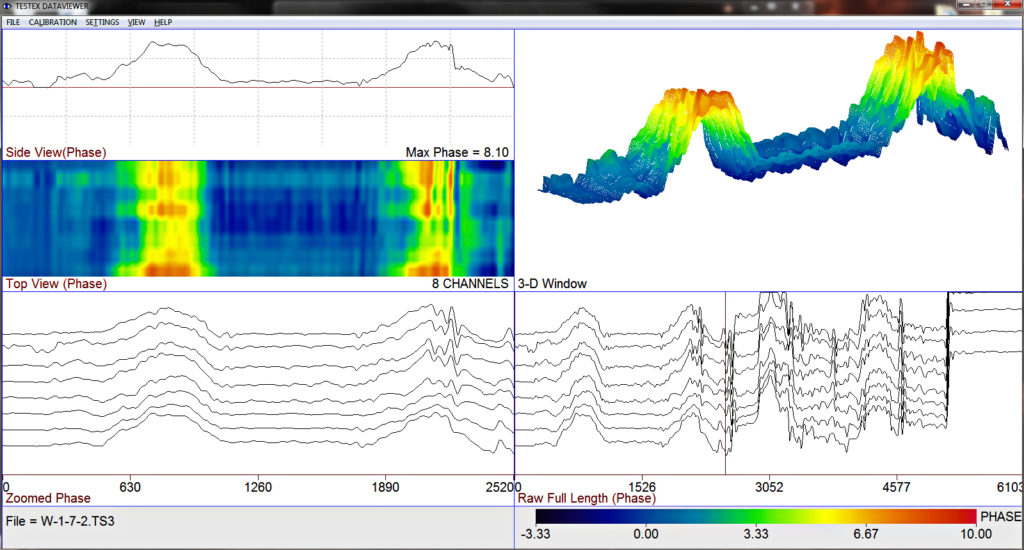 LFET waveform shows corrosion cells in a tower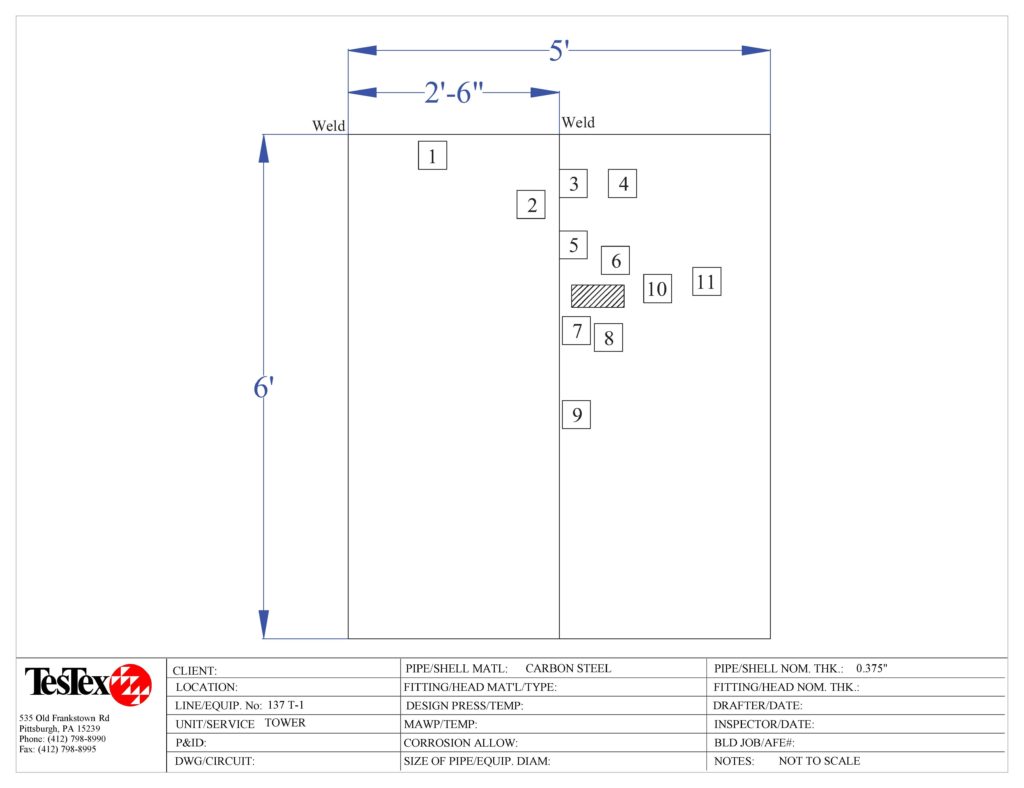 Diagram showing areas of corrosion
Clicking "Quote" will add the item to a temporary cart and prompt you to register/login. To view the items in this cart or send us an email requesting a quote, please complete the registration process or login.
| Description | Quantity | Add to |
| --- | --- | --- |
| Stack, Tower & Column Inspection Services | | |
| Viper Crawler System | | |