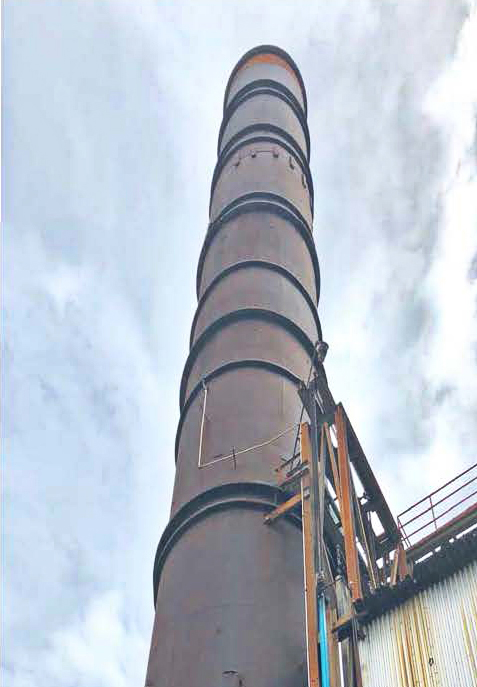 Stack, Tower & Column

TesTex is your trusted partner for inspecting stacks, columns, and towers in diverse process facilities. These critical structures, typically constructed with carbon steel, require thorough examination to ensure their integrity and operational safety. With our expertise and cutting-edge technologies, we offer comprehensive inspection solutions tailored to your specific needs.

One of our standout inspection tools is the Viper Crawler, specifically designed to navigate areas that are typically inaccessible by traditional means such as scaffolding or lifts. The Viper Crawler utilizes advanced magnetic capabilities, taking advantage of the magnetic properties of carbon steel. This innovative approach allows us to access hard-to-reach areas and collect essential data for analysis and evaluation.

During inspections, we employ various techniques depending on the specific requirements of your facility. Our suite of cutting-edge technologies includes LFET (Low Frequency Electromagnetic Technique), UT (Ultrasonic Testing), and BFET (Balanced Field Electromagnetic Technique). These powerful tools enable us to gather accurate and detailed data, providing valuable insights into the condition of the structures.

By utilizing our LFET, UT, or BFET products, we can identify potential defects, corrosion, wall thickness variations, and other structural anomalies. This data empowers you to make informed decisions regarding maintenance, repairs, and safety measures, ensuring the continued reliability and longevity of your stack, column, or tower.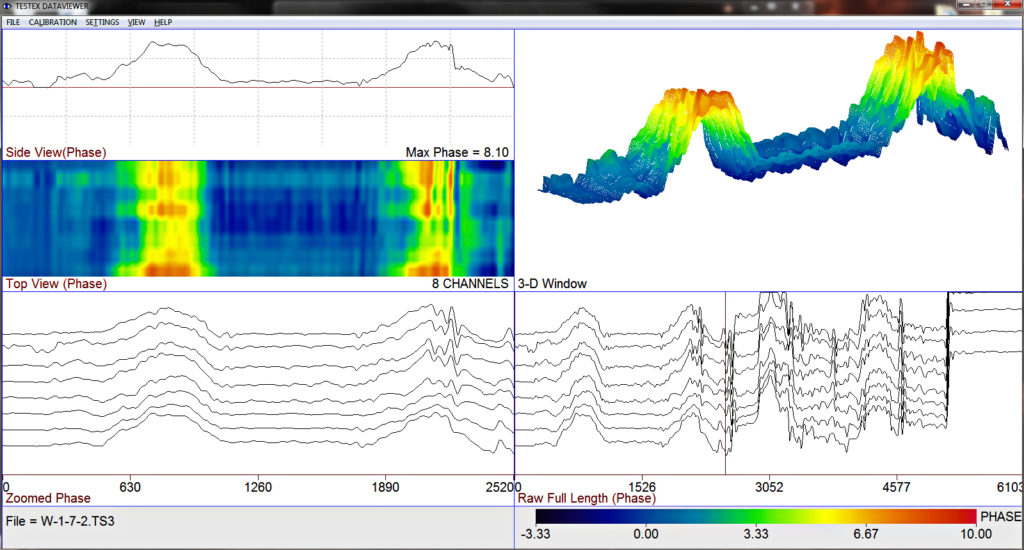 LFET waveform shows corrosion cells in a tower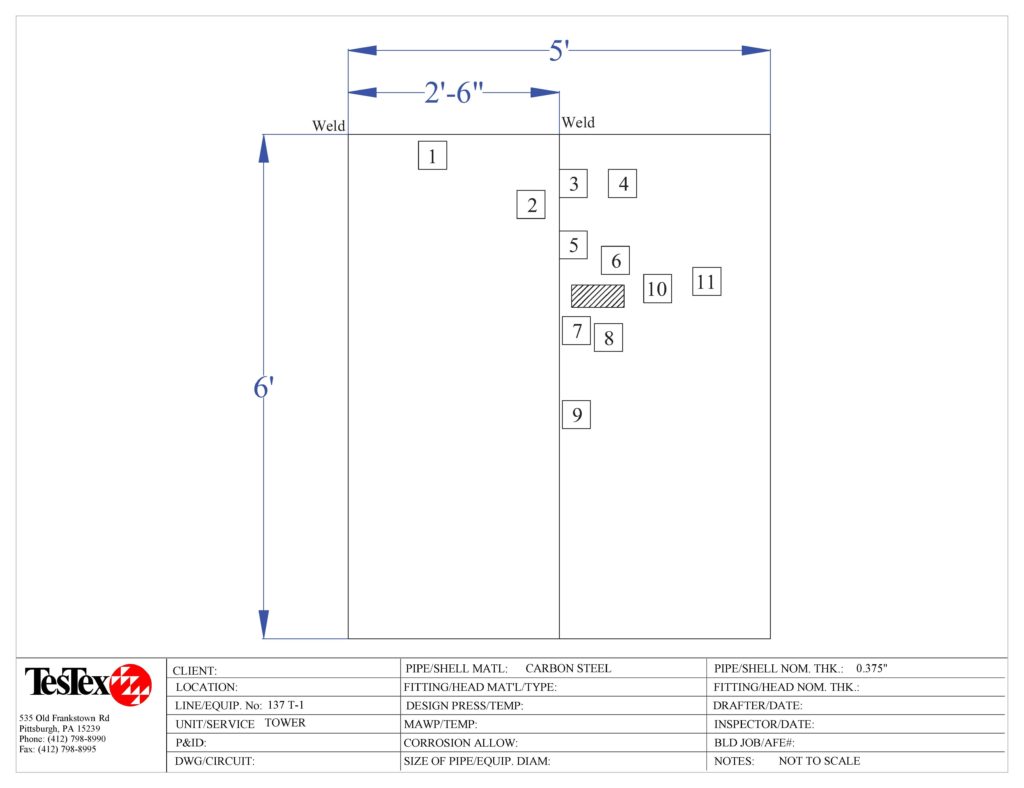 Diagram showing areas of corrosion
Clicking "Quote" will add the item to a temporary cart and prompt you to register/login. To view the items in this cart or send us an email requesting a quote, please complete the registration process or login.
| Description | Quantity | Add to |
| --- | --- | --- |
| Stack, Tower & Column Inspection Services | | |
| Viper Crawler System | | |