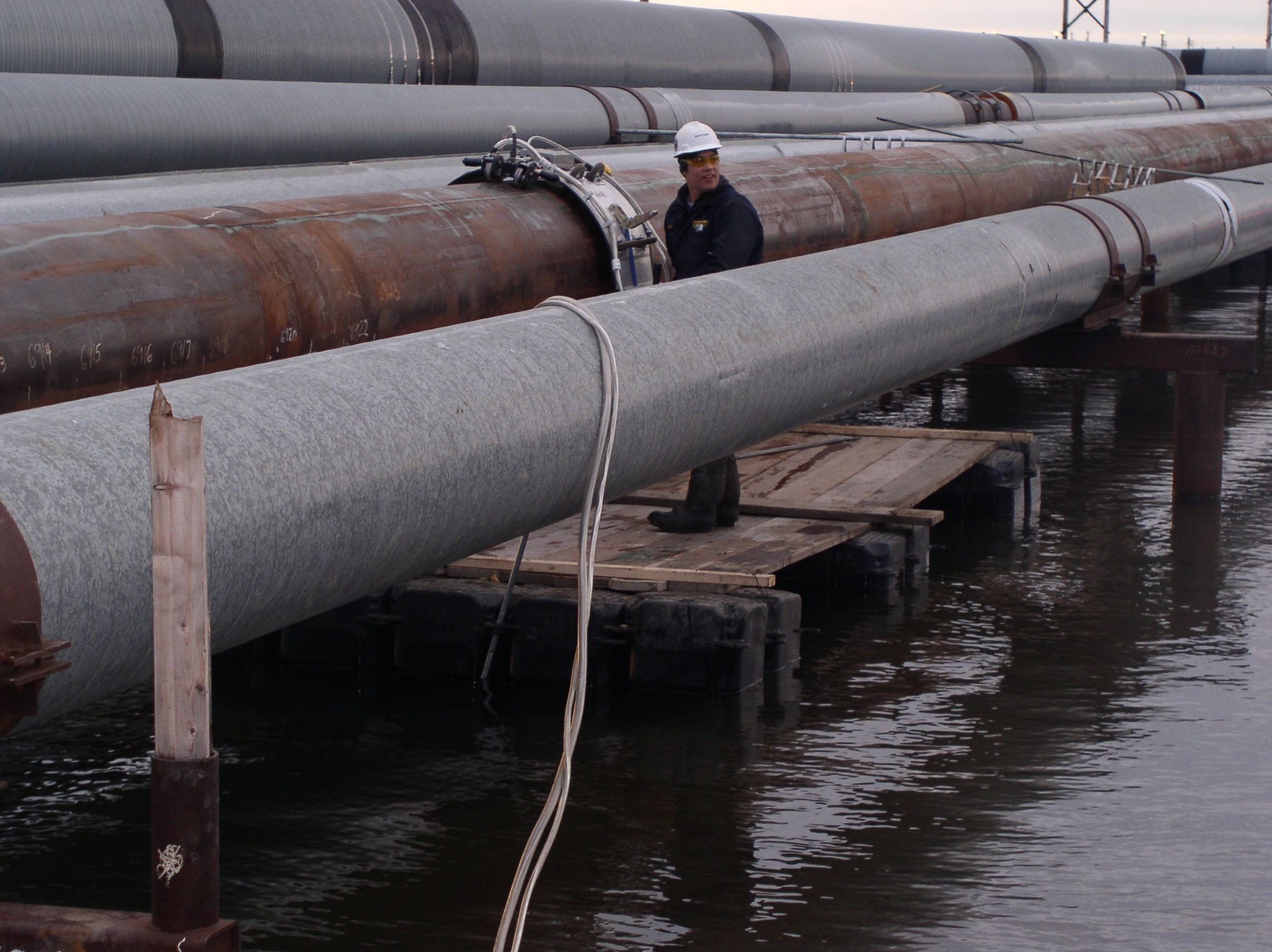 Pipe and Pipeline Inspection

TesTex provides pipeline scanning services for above-ground, uninsulated piping. Scanning can easily penetrate painted or coated piping. For this service, TesTex utilizes the

PS-2000

Pipe Scanning System. This system is based on the principles of TesTex's proprietary Low Frequency Electromagnetic Technique (LFET).
The LFET technology allows TesTex to rapidly scan areas of piping to achieve over 90% coverage. The

PS-2000

can be used as a quantitative tool or as a rapid screening tool. In the screening mode, we use A-Scan Ultrasonics to prove-up any flaw indications. This technology is applicable to magnetic and non-magnetic piping. Cast iron or other cast materials can also be tested.
For longer pipe runs, TesTex has developed an automated scanning rig known as the

Line CAT

which is based on the principles of LFET. It was designed to quickly and accurately scan piping of 6" or greater in diameter. This inspection is performed from the pipe OD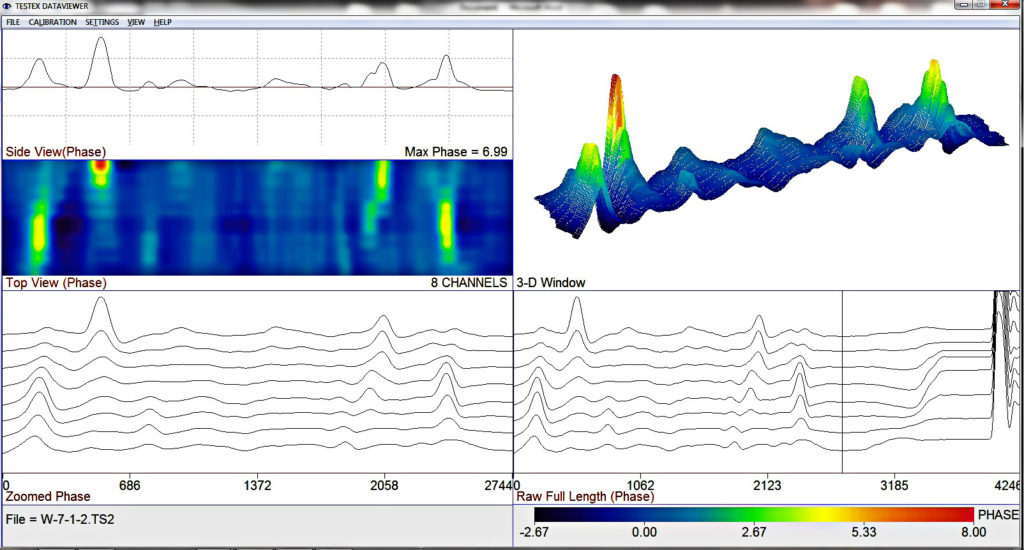 Waveform shows pitting found by LFET hand scanning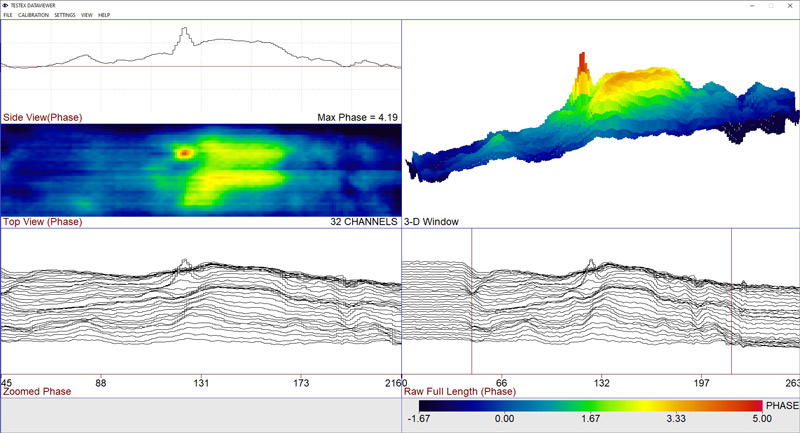 Waveform shows pitting found by the TesTex

Line CAT
The

Line CAT

uses a remote controlled magnetic wheeled crawler to propel the system making it capable of traveling up to 10 ft/min. It has a contoured top shell that supports and stabilizes the main sensor array. The sensor array is made up of 16 individual 50mm (1.96in) wide scanning pods that contour to the actual geometry of the pipe via a flexible coupling system. The system is sufficiently designed to travel around bends and over welds. All components of the Line CAT are designed to withstand arctic conditions down to -40° Fahrenheit. In addition, the Line CAT is shippable via overnight carriers.
In nuclear power plants, piping such as service water systems and fire protection systems can be scanned to detect and quantify MIC (microbiologically induced corrosion) attack and even FAC (flow accelerated corrosion).
In coal burning power plants, coal mill piping can be rapidly scanned for ID erosion from pulverized coal.
For short-run underground piping, TesTex provides inspection services through access to the pipe ID with our

Triton RFET

System, which uses our Remote Field Electromagnetic Technique (RFET) to scan for defects.
Click here to to see our pipeline inspection tools video.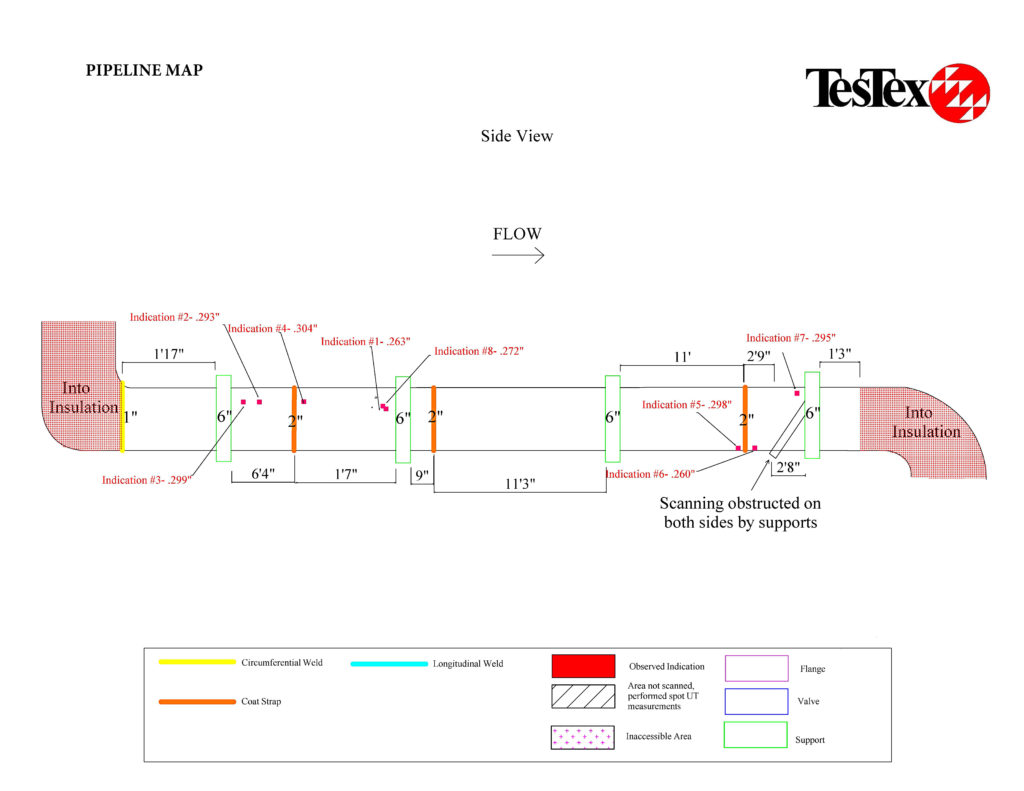 Piping diagram showing areas of corrosion