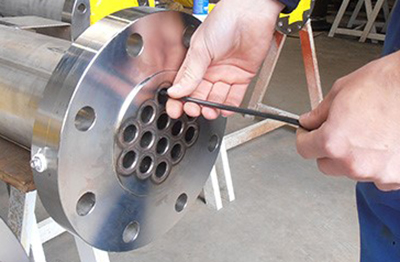 Heat Exchanger Inspection

TesTex provides scheduled and emergency inspection services for all types of tubular heat exchangers including air cooler fin fans. Unlike most other NDT companies, heat exchanger inspection is a TesTex specialty; we build the equipment used for inspections, and all of our crews are trained on it. When you contact us with an immediate need, one of our 40 highly-trained field service crews will respond.
For carbon steel and other magnetic metals, the TesTex

Triton RFET

System is deployed. This system performs inspections from the tube ID.
For non-magnetic metals such as stainless steels, copper nickels, brass or titanium, the TesTex

TX-4400

Multi-frequency/Multichannel Eddy Current System is deployed.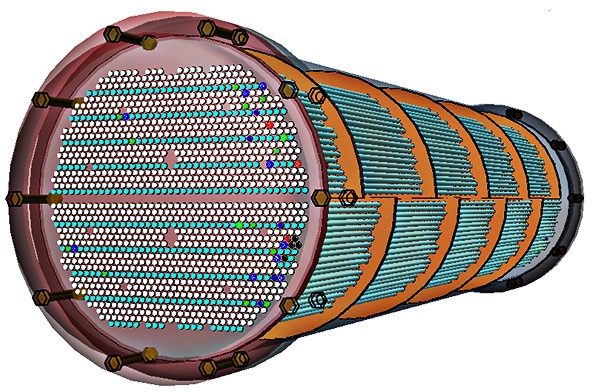 3-D tubesheet map of a heat exchanger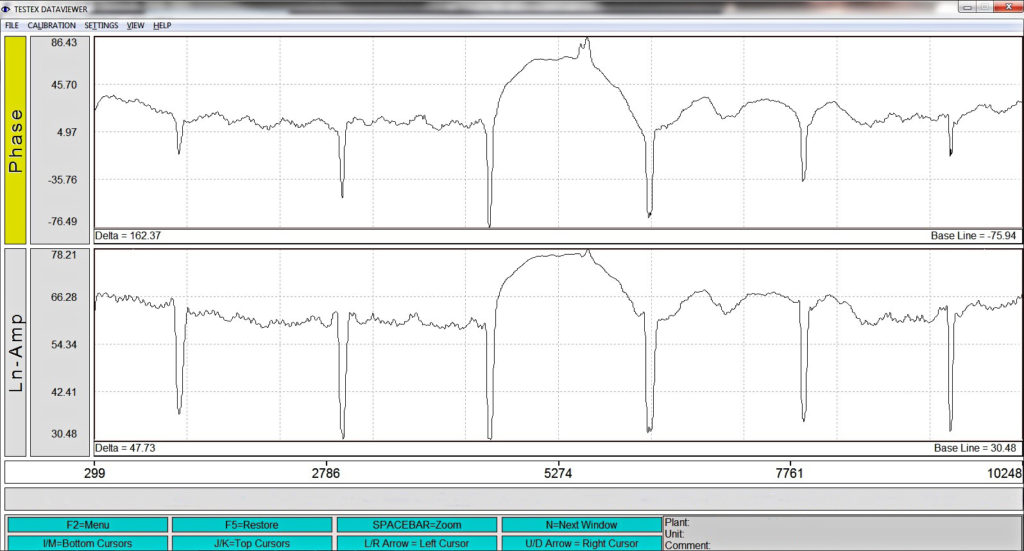 Waveform shows an example of localized wall loss
TesTex manufactures its own Remote Field Electromagnetic Technique (RFET) and Eddy Current Technique (ECT) equipment, we have the necessary test equipment available for large jobs, and each inspection team is supplied with sufficient back-up/redundant equipment to keep the work going.
Manufacturing all of our own probes and calibration standards allows us to respond to emergency needs better than any other heat exchanger inspection company.
In addition to the inspections based on our RFET and ECT equipment, we also provide

IRIS Ultrasonic

tube inspection and video borescoping services.
Whether you have one heat exchanger or several hundred, we have the capability to perform an inspection.
Inspects straight sections; U-Bends can be tested with special probes
A team can inspect 300 – 400 hex tubes in a ten-hour shift using RFET
A team can inspect more than 400 hex tubes in a ten-hour shift using ECT
TesTex can field 40 tubing inspection crews at any given time
Our technicians are equipped with multiple probe sizes and back-up equipment
RFET inspections do not require extensive tube cleaning and often are conducted with no tube preparation at all
Can inspect tube sizes from one-half inch (OD) and greater
Detects and sizes corrosion, erosion, pitting and baffle cutting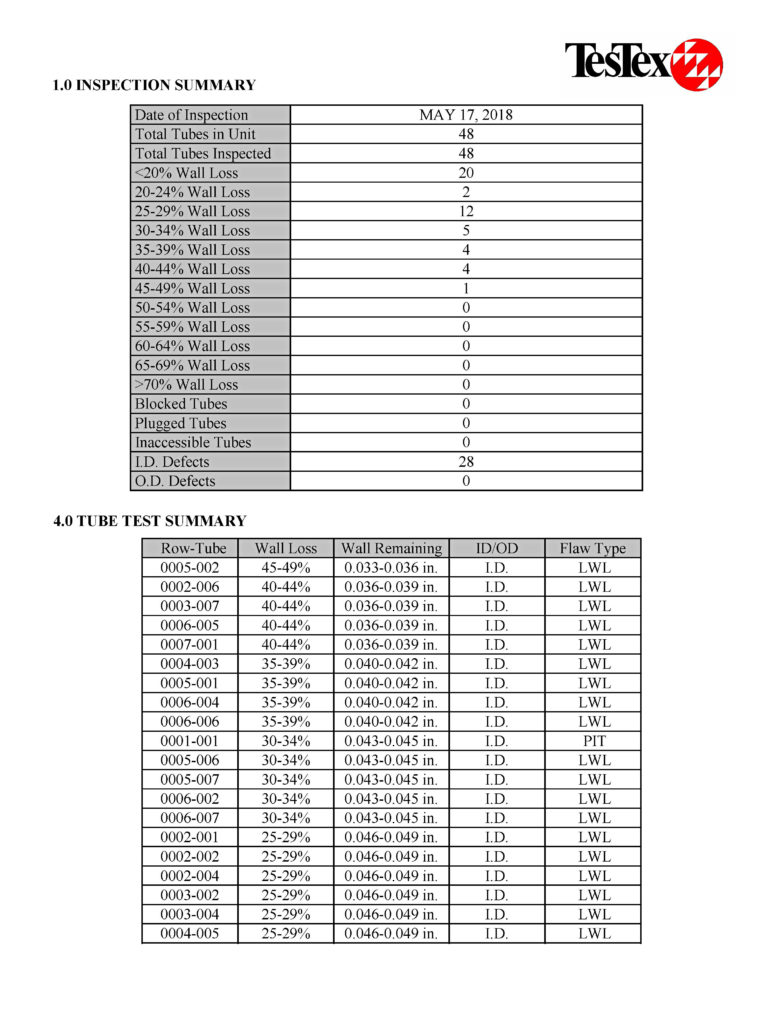 Example of inspection and tube test summary on a report