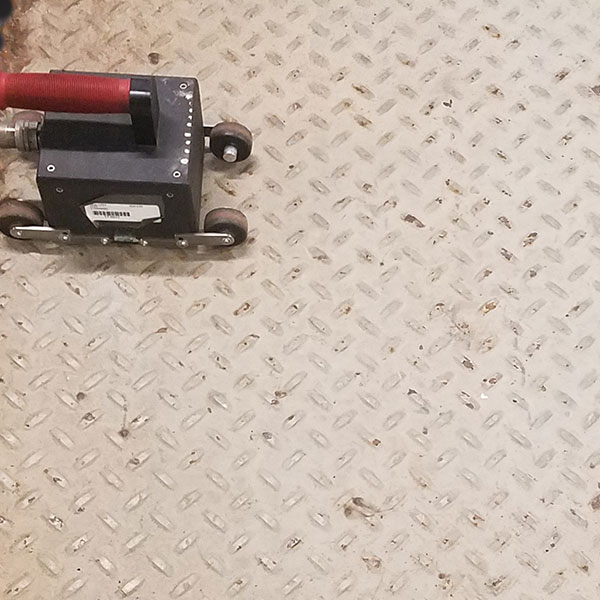 Diamond/Deck Plate Inspection

Ensuring deck plate safety is a critical aspect of plant inspections that should never be overlooked. Recent incidents, such as the unfortunate incident at a power plant in Texas where a worker fell through a corroded deck plate, highlight the importance of proactive measures to prevent accidents and mitigate risks.

At TesTex, we recognize the significance of maintaining a safe working environment, and we offer cutting-edge inspection solutions to address deck plate safety concerns. Our advanced Low Frequency Electromagnetic Technique (LFET) scanners are specifically designed to inspect diamond deck plates and identify potential hazards before they can lead to hazardous and costly accidents.

By utilizing LFET technology, we can thoroughly examine the integrity of deck plates, detecting any signs of corrosion, degradation, or hidden defects that may compromise their structural strength and stability. This non-destructive testing method enables us to identify potential hazards and areas of concern with a high level of accuracy and reliability. By proactively addressing these issues, we can help prevent accidents, protect personnel, and avoid costly downtime or repair expenses.

Currently, TesTex is actively engaged in performing scheduled inspections for deck plating at power plants, chemical plants, and various industrial facilities. Our experienced and highly trained inspection teams, equipped with state-of-the-art LFET scanners, are dedicated to ensuring the safety and integrity of deck plates in diverse operational environments.
TesTex Advantages

LFET can inspect both ferrous and non-ferrous material
Requires no couplant
2,000 – 3,000 linear feet can be scanned using LFET in a single twelve-hour shift
More than 40 inspection crews can be deployed at any given time
Crews are equipped with multiple scanner/probe sizes and back-up equipment to avoid downtime
LFET does not require extensive cleaning
LFET can get more area coverage than other techniques
All data is collected and stored for future reference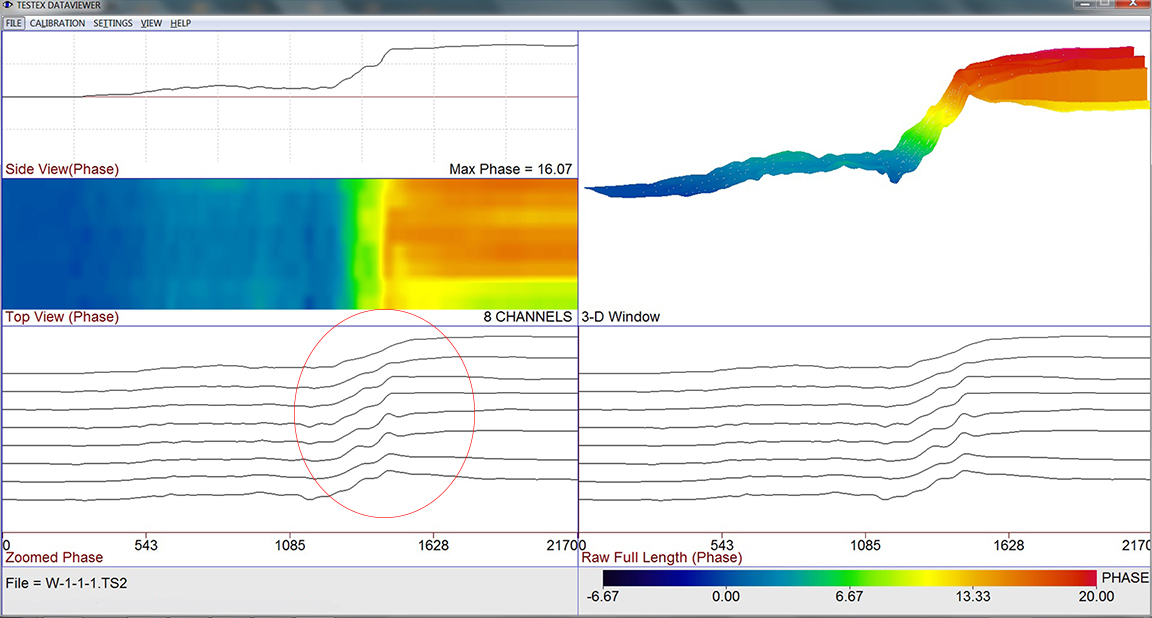 Example of a waveform from a sample deck piece sent to TesTex
Clicking "Quote" will add the item to a temporary cart and prompt you to register/login. To view the items in this cart or send us an email requesting a quote, please complete the registration process or login.
| Description | Quantity | Add to |
| --- | --- | --- |
| Diamond/Deck Plate Inspection Services | | |