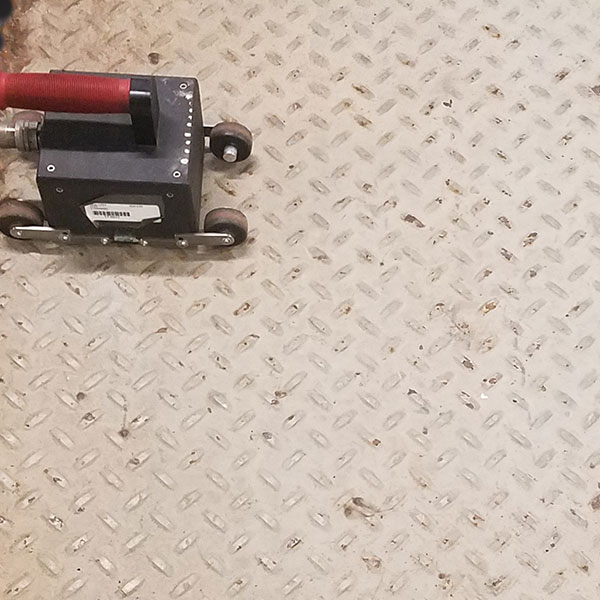 Diamond/Deck Plate Inspection

Deck Plate Safety is an important part of plant inspections.
A power plant in Texas recently had a worker fall through a corroded deck plate.
LFET scanners can be used to inspect diamond deck plates and identify potential hazards before they can cause a harmful and costly accident.
TesTex is currently performing scheduled inspections for deck plating at power and chemical plants.
TesTex Advantages

LFET can inspect both ferrous and non-ferrous material
Requires no couplant
2,000 – 3,000 linear feet can be scanned using LFET in a single twelve-hour shift
More than 40 inspection crews can be deployed at any given time
Crews are equipped with multiple scanner/probe sizes and back-up equipment to avoid downtime
LFET does not require extensive cleaning
LFET can get more area coverage than other techniques
All data is collected and stored for future reference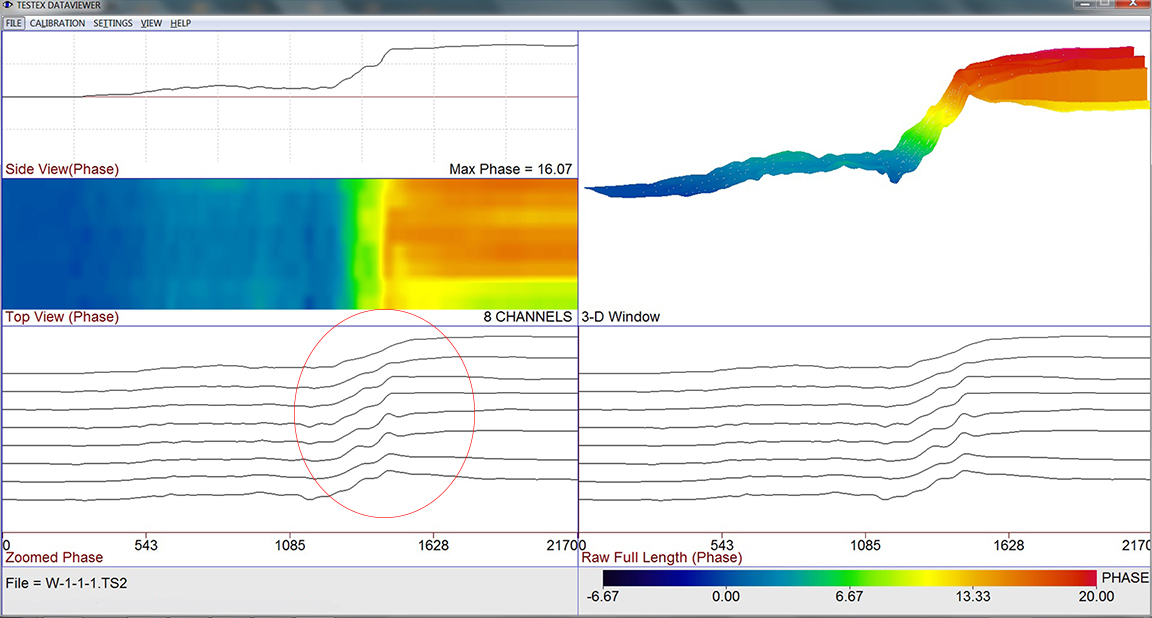 Example of a waveform from a sample deck piece sent to TesTex