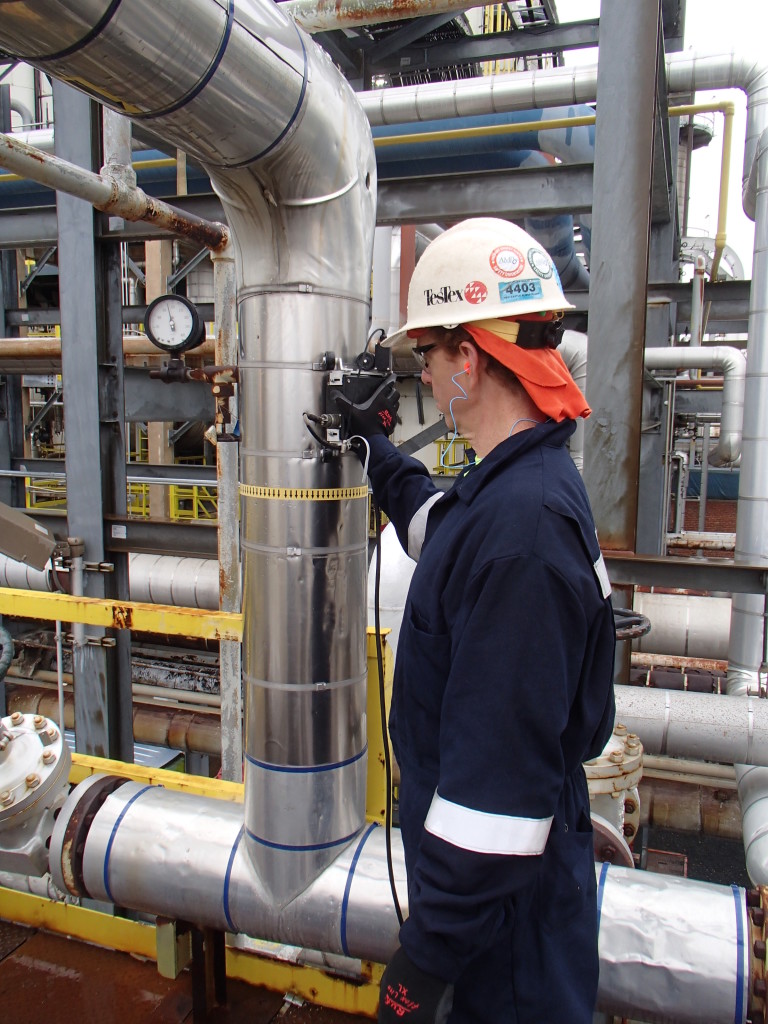 Corrosion Under Insulation Inspection

TesTex introduces one of the most innovative systems for the detection of both Butt Welds and Corrosion Under Insulation (CUI) using our proprietary "Off Surface Electromagnetic Technique" (OSET). Don't waste time & money needlessly stripping insulation or doing random thickness checks. With our advanced electronics, software, and specially designed scanners, you can pinpoint the areas that require attention.
Current Capabilities

Scanning through stainless steel jacketing with up to 4" (102mm) of insulation, aluminum jacketing with up to 3" (76mm) of insulation, and galvanized jacketing with up to 1" (25mm) of insulation
Scanning through any type of insulation: calcium silicate, mineral wool, fiberglass, etc.
Locating butt welds
Detection of surface corrosion (wall loss, pitting)
Detection of larger zones of ID corrosion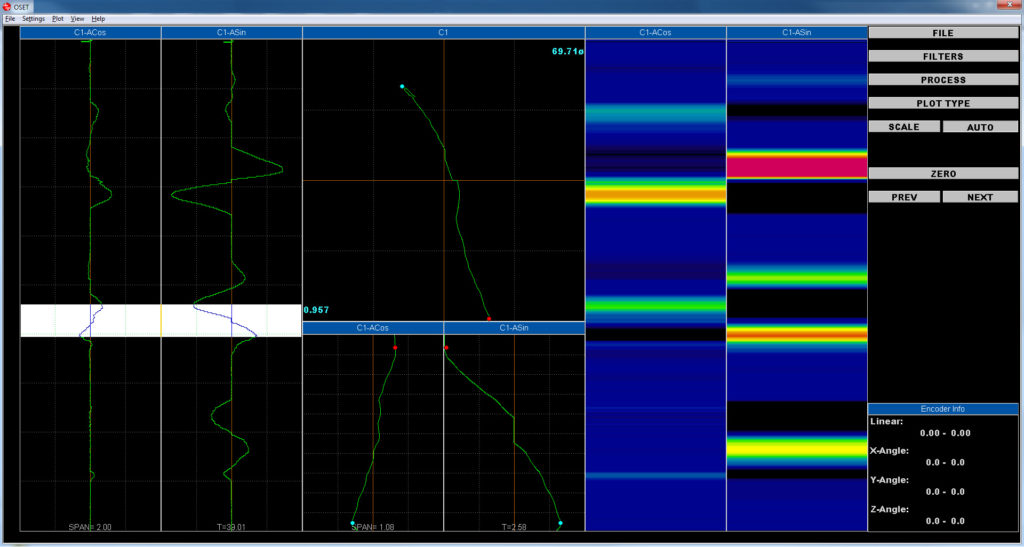 Waveform shows corrosion under insulation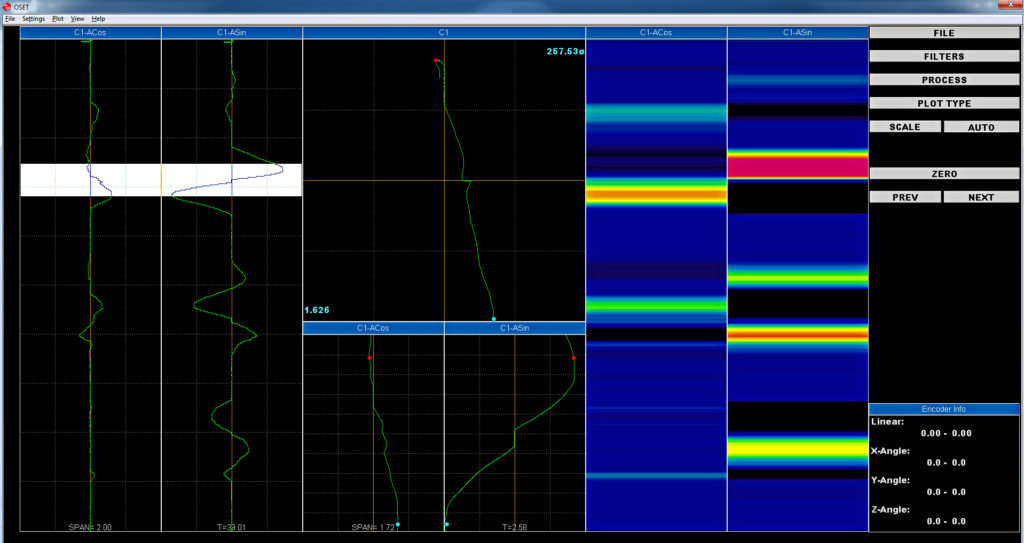 Waveform shows a weld located under insulation
Continuing Development:

Real time mixing
Scanning through thicker insulation
Scanning deeper through galvanized jacketing
Improved detection of smaller areas of ID corrosion
Click here to to see our CUI video.
Clicking "Quote" will add the item to a temporary cart and prompt you to register/login. To view the items in this cart or send us an email requesting a quote, please complete the registration process or login.
| Description | Quantity | Add to |
| --- | --- | --- |
| Corrosion Under Insulation Inspection Services | | |
| OSET Scout System | | |