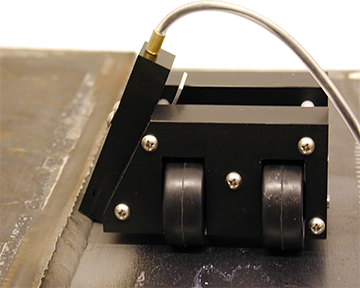 Crack Detection Services

The Triton II BFET System uses the principles of Balanced Field Electromagnetic Technique (BFET) to detect surface and sub-surface cracking in welds and base metal. With maximum scanning speeds of one foot per second, the Triton BFET is much faster than conventional NDT techniques, such as dye penetration and magnetic particle testing. The Triton BFET can be used virtually anywhere that cracking is an issue, including the scanning of both ferrous and non-ferrous metals. It can be used on pressure vessels, general vessels, windmill towers, storage tank floors/shells, and bridges.
The Triton BFET offers real-time data processing, and data can be displayed in horizontal, vertical, and impedance planes. Noise and liftoff can be rotated away from the flaw signal. It offers up to eight (8) channels and a frequency range of 5Hz – 30KHz.
The Triton II BFET has many weld applications, including tube-to-header weld and dissimilar metal weld inspections. It also works on a variety of different types of welds, including butt-welds, lap-welds and T-welds. For butt welds, no couplant is needed.
For vessel inspection, the Triton BFET requires minimal surface preparation and detects cracks, undercuts, porosity, slag, etc.
On surfaces without coatings, the Triton II BFET requires minimal preparation and detects surface and sub-surface cracking.
The Triton detects cracks to a depth of 0.25in (6.35mm) from the surface in carbon steel, and it covers a swath of up to eight (8) inches (203mm) on a single pass.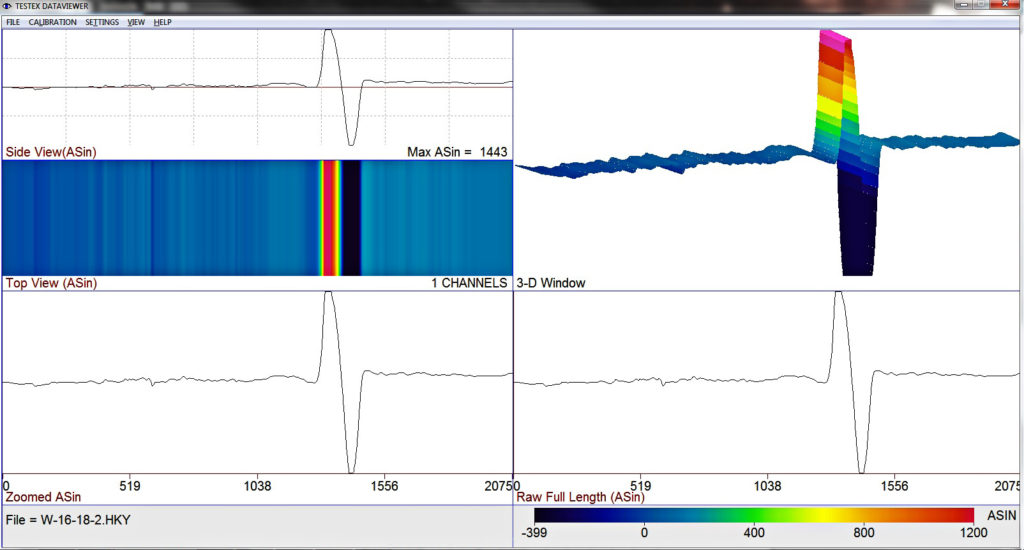 Waveform represent a crack detected in a coil weld
Diagram shows welds tested and a crack found with BFET
Single / Multi Channel Triton Scanner

Up to 16 channels
Detects surface and subsurface cracking to 1/8″ (3mm)
Lightweight economical design
Scans circumferentially around object

Deep Penetrating Pencil Probe

Detects flaws with up to 3/8″ (10mm) liftoff from the surface in carbon steel
Scans 1/2″ (12mm) path
Compact design
Easy to use
Clicking "Quote" will add the item to a temporary cart and prompt you to register/login. To view the items in this cart or send us an email requesting a quote, please complete the registration process or login.
| Description | Quantity | Add to |
| --- | --- | --- |
| Crack Detection Inspection Services | | |
| Triton II BFET System | | |