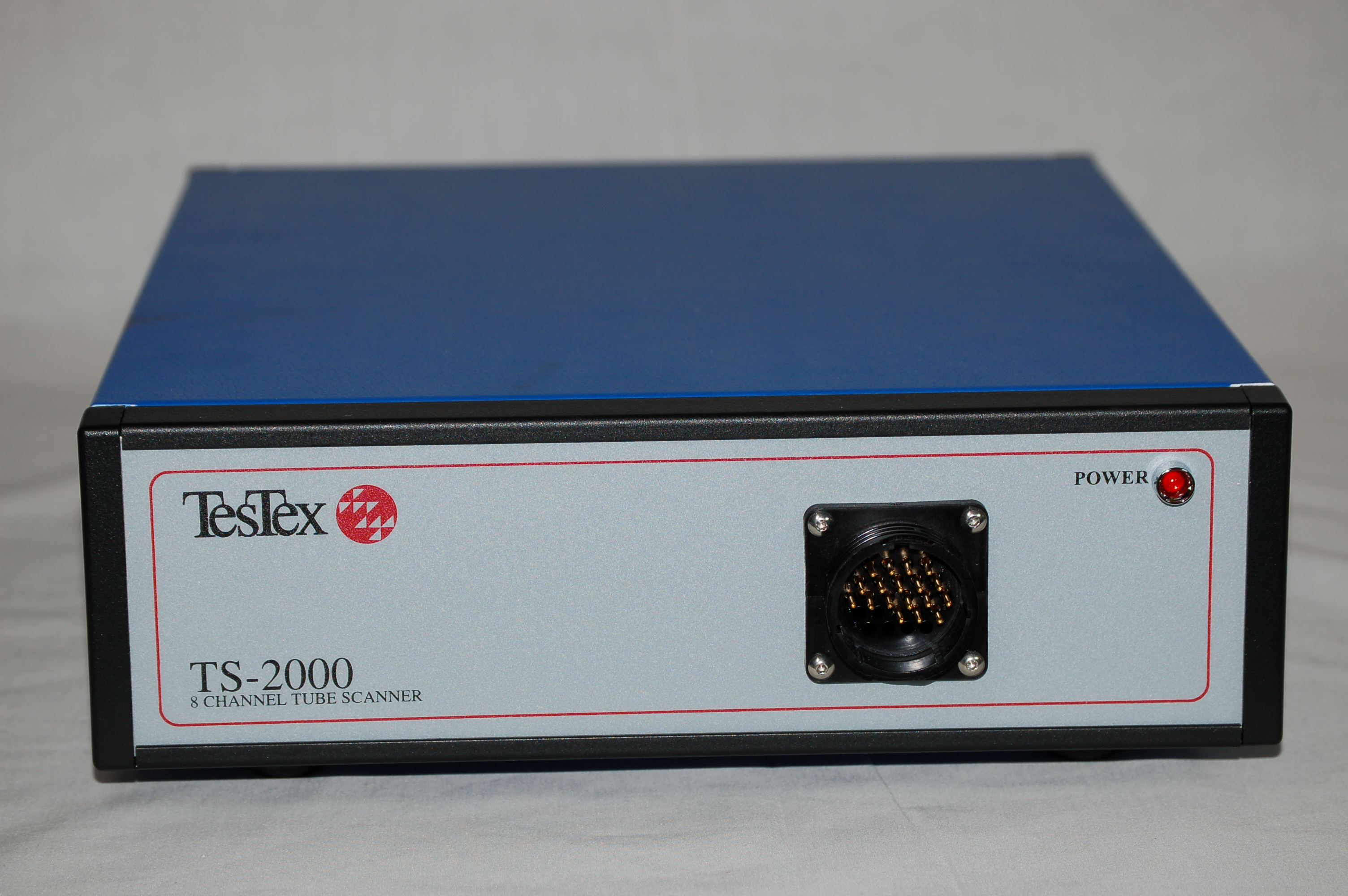 TS-2000 Tube Scanning System

The TesTex TS-2000 Tube Scanning System uses the Low Frequency Electromagnetic Technique (LFET) to quickly scan tubing in boiler waterwalls, reheaters, superheaters and economizer tubing as well as large industrial boilers.
Inspections are performed from the tube OD, but flaws can be detected on both the OD and ID surfaces. Additionally, both magnetic and non-magnetic metals can be scanned.
The TS-2000 System detects flaws, including corrosion cells and hydrogen damage, caustic and phosphate gouging, oxygen pitting, departure from nucleate boiler, ID pitting, corrosion, and erosion.
The TS-2000 can also be optimized for crack detection through modification of the pickup coil configuration.
Balanced Field Electromagnetic Technique (BFET) and the new Fusion technology are also available to address cracking.
TS-2000 Scanner

The TS-2000 scanners have concave surfaces to match the OD of the tubing. The number of sensors present on the unit can vary depending on the tube's diameter. The sensors are equally spaced within the concave surface of the unit and they do not touch the surface of the tube.
Usually a 120° span of the circumference is scanned as the TS-2000 moves along the tube's length.
The TS-2000's sensors are a few millimeters in diameter. This allows for greater detection capabilities on smaller flaws, such as pitting, as well as the display of scan results in high resolution, real time, 3-D, color graphics. Results can be saved for further analysis or permanent archiving.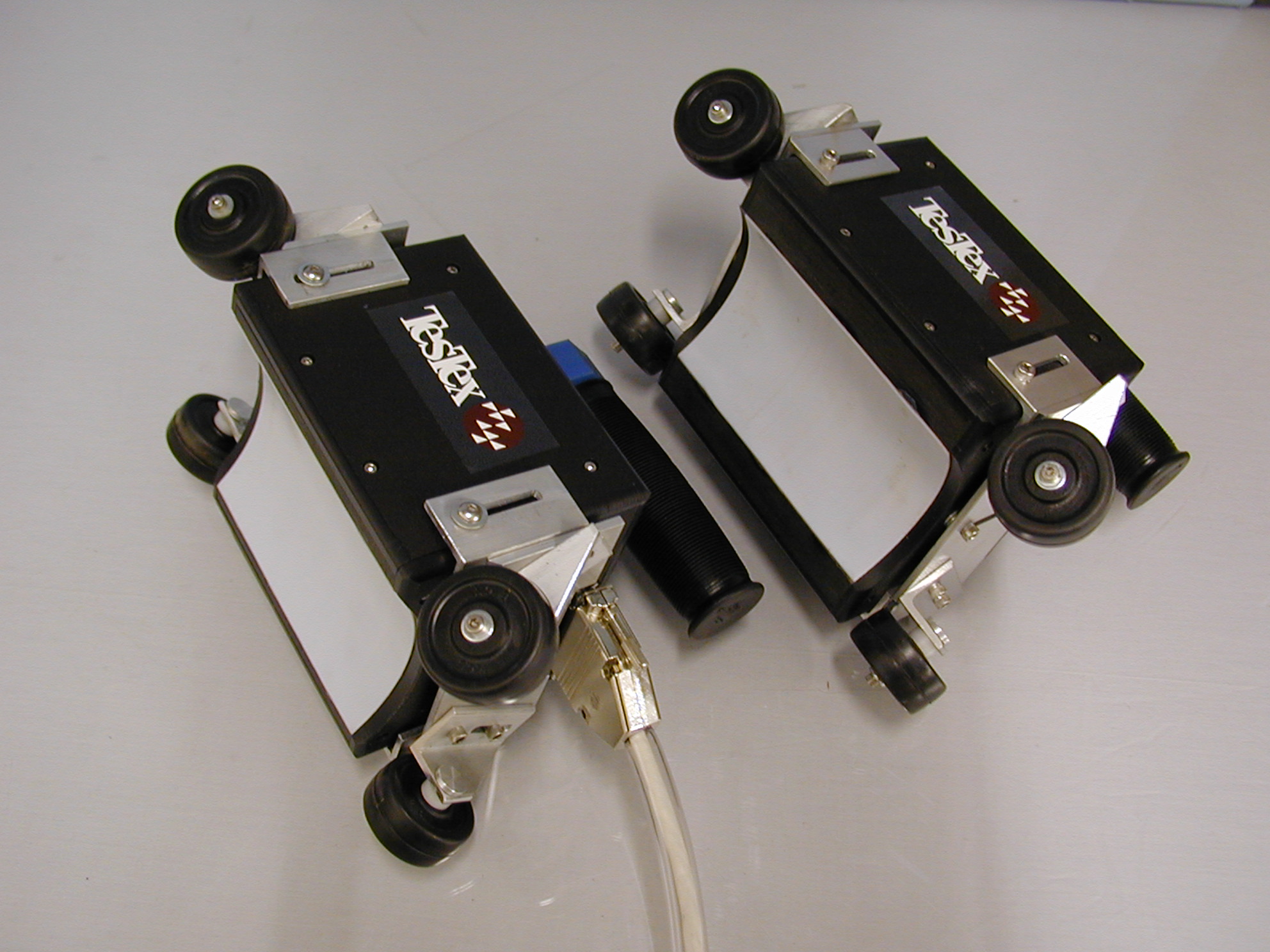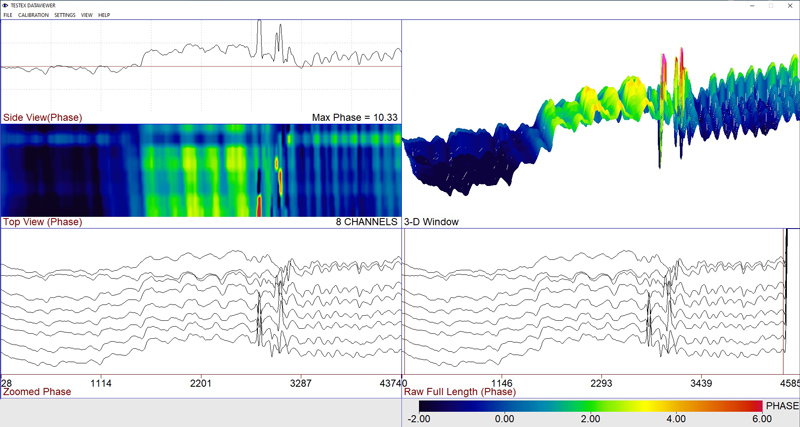 Capture of a waveform showing potential pitting
Additional features of the TS-2000

Specially made scanners that have ½" stand-off; therefore being able to scan reheater tubing
No surface preparation needed for gas or oil burning boilers
Quality high-pressure water blasting usually sufficient for coal burning boilers
2,000 – 3,000 linear feet of tubing can be scanned in a 10-12 hour shift with one inspection team
Scanning can be conducted from skyclimbers or hard scaffolding
Low signal-to-noise ratio
Scanner sizes from half-inch (½″) OD tubing up to maximum tubing OD
Limitations of Competing Technologies

Ultrasound (UT)

For ultrasound, surfaces need to be sandblasted, or spot-prepared for individual discreet UT thickness readings
Does not provide rapid scanning coverage; UT merely involves spot checks

Electromagnetic Acoustic Transducer (EMAT)

For the EMAT method, surfaces need to be sandblasted
The EMAT method does not provide rapid scanning coverage, EMAT only scans a strip less than one-quarter-inch (¼″) wide

X-Ray (RT) / Radiography

X-Ray methods have inherent limitations because access is required on two sides of the sample. There are also restrictions to the surrounding area of the sample being tested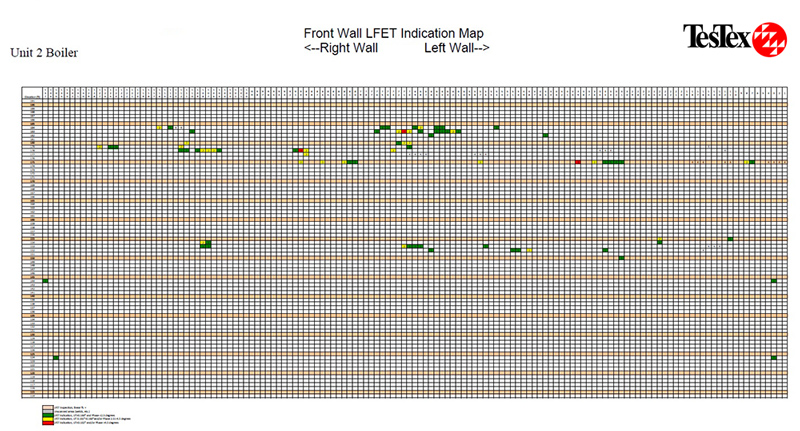 Custom waterwall map