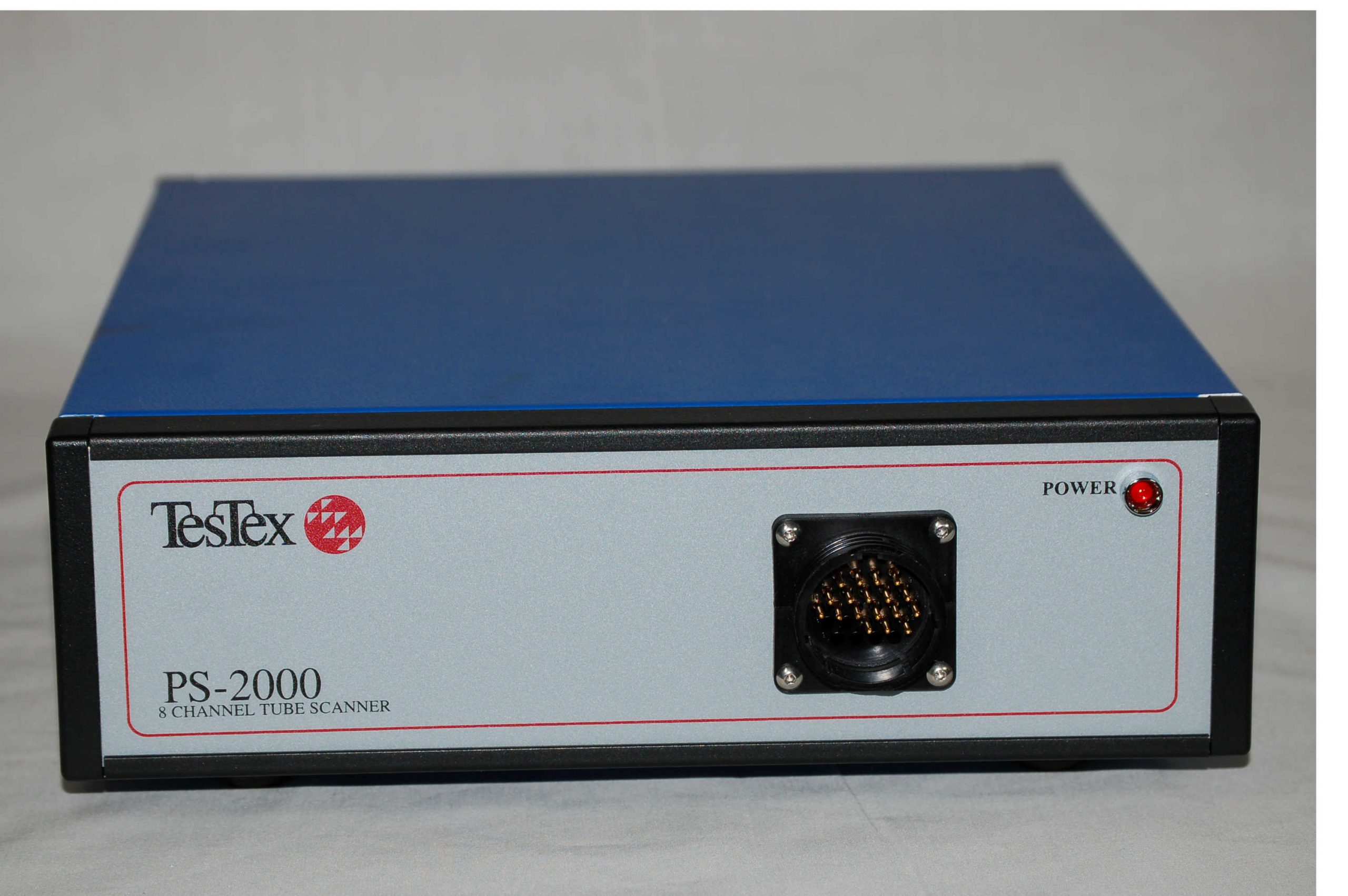 PS-2000 Inspection System

The TesTex PS-2000 Multichannel NDT inspection system quickly and accurately inspects ferrous and non-ferrous metal tubing from the pipe's OD.
The PS-2000 is based on the Low Frequency Electromagnetic Technique (LFET) and normally has eight channels for detection of microbiological induced corrosion (MIC) Attack, flow accelerated corrosion (FAC), cracking, erosion, corrosion, and pitting wall losses.
The waveform pictured is from a power plant boiler. The entire boiler was inspected using our LFET and Ultrasonic Thickness (UT) prove up on any indications. The inspection covered elevations of 114′ to 191′ on four walls. This is a scan of Tube 90 (out of 137) on the front wall
At 178'6″elevation, UT prove up showed less than .102″ Wall thickness remaining. LFET allowed us to inspect this waterwall and find the indicated flaw where other techniques or UT alone may have missed it.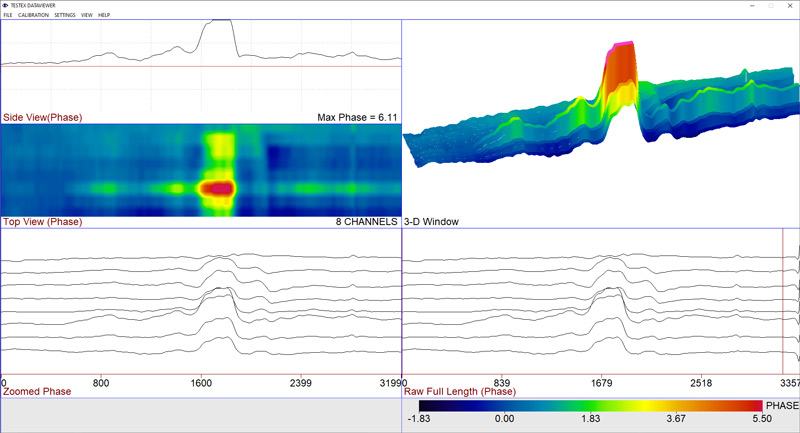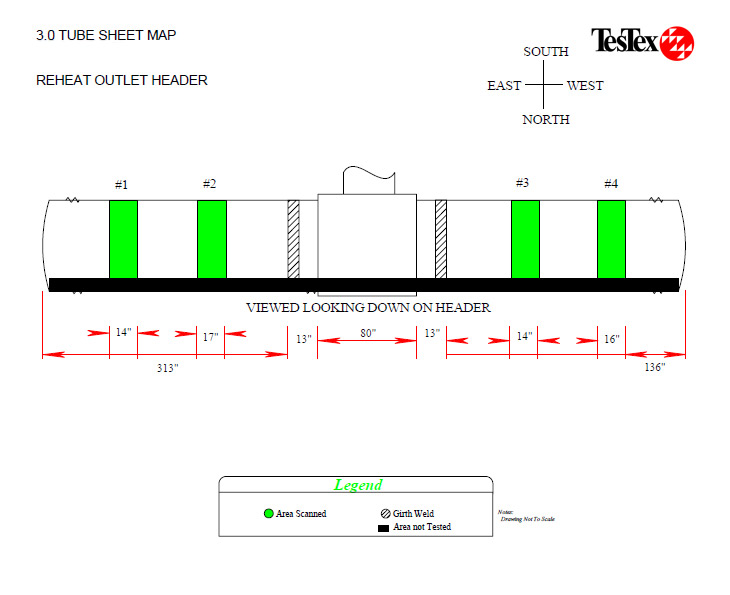 The PS-2000 LFET Scanner offers the following features

Light weight scanner attachments
Large frequency range (5Hz to 30KHz)
Real-Time Display
Operates manually or with motorized crawler
Scanner cable lengths up to 100' (30m)
Scans through paints and coatings
Clicking "Quote" will add the item to a temporary cart and prompt you to register/login. To view the items in this cart or send us an email requesting a quote, please complete the registration process or login.
| Description | Quantity | Add to |
| --- | --- | --- |
| PS-2000 System | | |