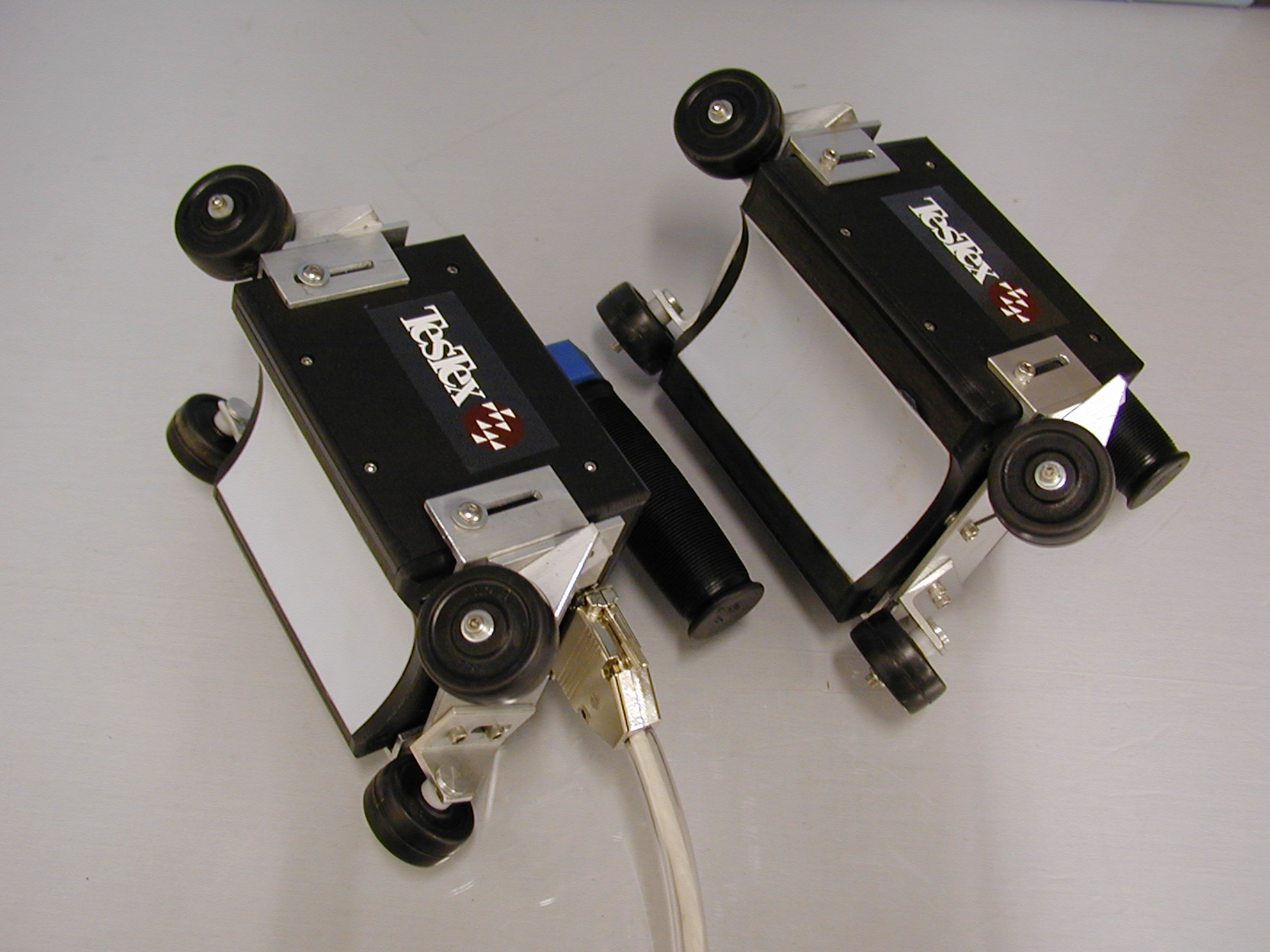 Probes

Common Probe sizes now available for quick checkout in our New Store!

LFET Probes and Scanners

Our Low Frequency Electromagnetic Technique (LFET) scanners and probes are designed for several different roles. While primarily used as an OD scanning tool, LFET probes have also been designed for ID scanning of crystallizer tubes.
LFET Scanners come in a variety of sizes and shapes to fit their specific application. For example, TesTex employs bend scanners to scan superheater bends for boiler tubes, and pipe scanners to scan large diameter pipes. LFET scanners also come in the shape of pods that are used in an array with other pods for scanning tank floors and large diameter pipes like we have designed in our

Falcon floor scanners

and our

Line CAT

scanner.
RFET Probes

Our Remote Field Electromagnetic Technique (RFET) probes are designed to handle a variety of ferrous ID inspection applications.
Our flexible probes are designed to easily pass through bends while scanning and do not require a high fill factor (as low as 40%).
Our rigid probes are great for ferrous heat exchanger inspections. Both probe types can come with either single or multichannel capability.
Our RFET probes are ideally suited to the task of nondestructive testing in ferrous tubes. These probes feature:
Fast setup, and easy calibration
Low fill factor
Minimal cleaning
Customizable sizes for your units
Scan through bends with flexible probes
Single or Multichannel resolution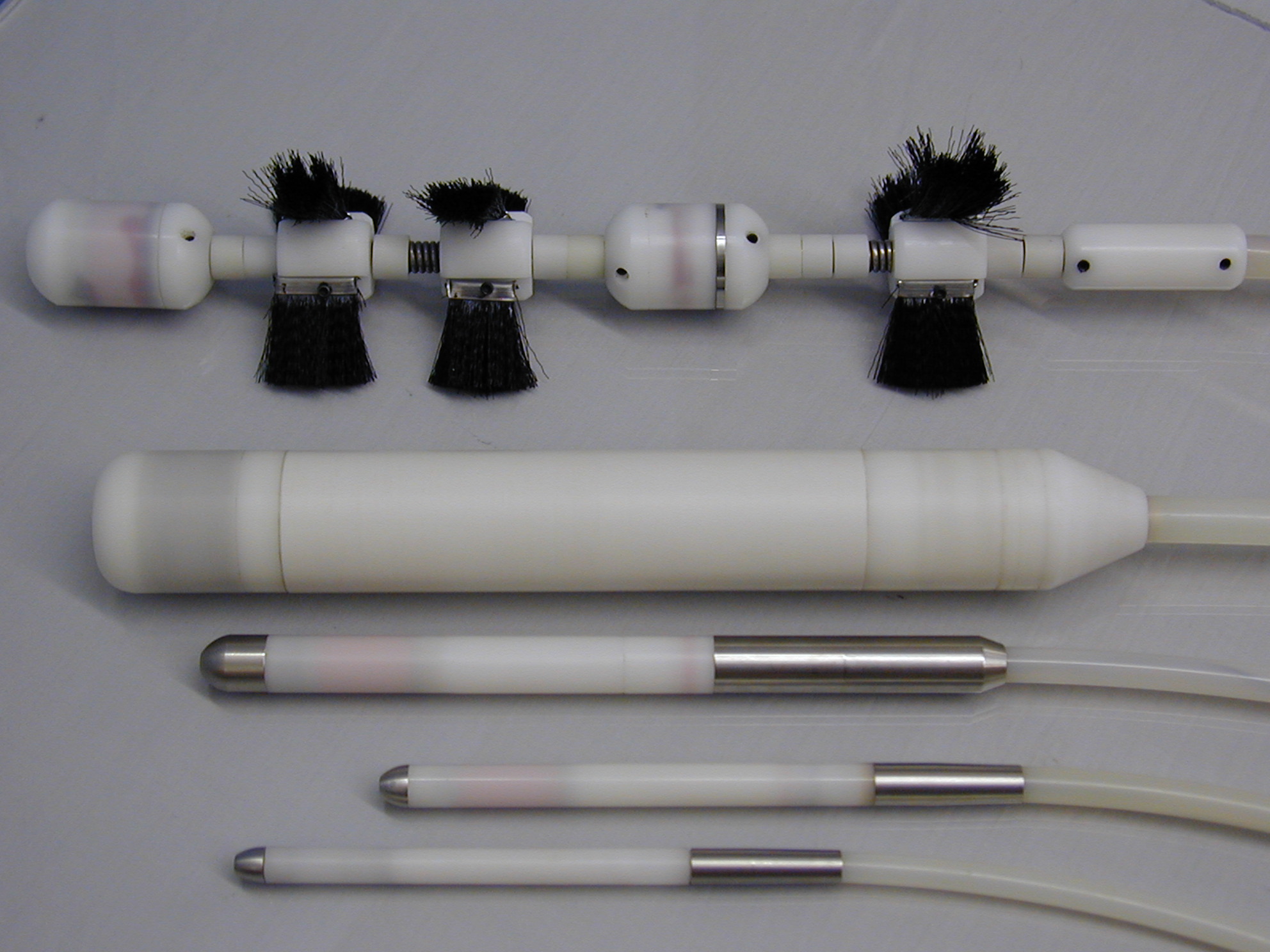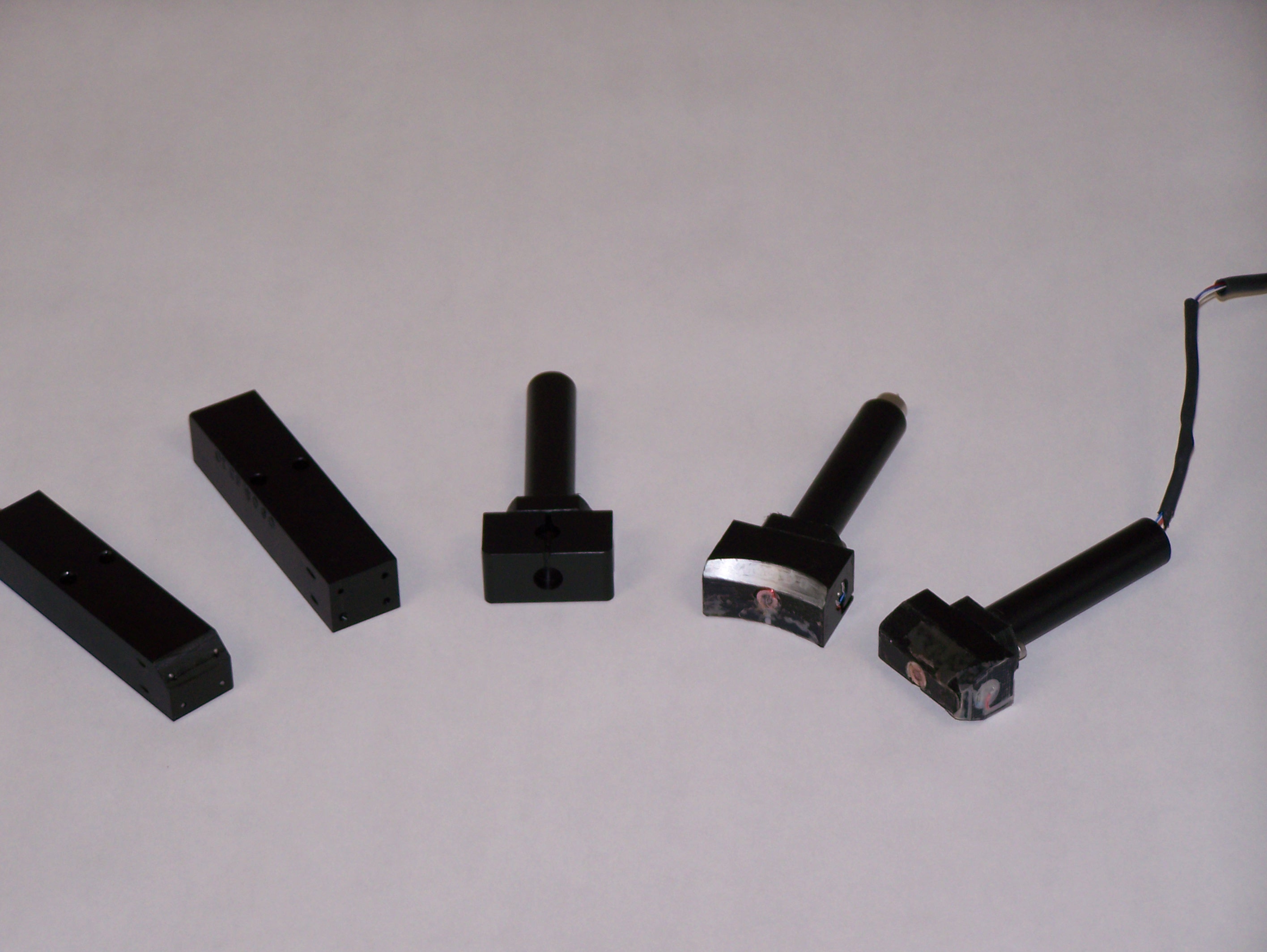 BFET Probes

Our Balanced Field Electromagnetic Technique (BFET) probes are excellent for crack detection in tubes, plates, and welds. The probes are designed to fit a multitude of different applications and come in a variety of shapes and sizes. The probe drivers are designed for ID / OD inspection of tubes, for use in an array for high resolution scans, or small handheld single probes for difficult to reach places. The probe is designed so minimal surface cleaning is needed, and it can scan through paint and coatings. There are two types of probes, standard and deep penetration. While BFET is primarily used for crack detection, it can also be used to determine changes in metallurgical composition.
BFET Probe Features:
Detects surface and sub-surace cracks in metals/welds
Tests through paints and coatings
Faster and less prep time than Mag Particle and Dye Penetrant
Regular penetration depth 1/8″ (3.175mm)
Deep penetration depth 3/8″ (9.525mm)
Can be made to fit into a variety of probes/scanners to fit your crack detection needs
ECT Probes

TesTex Eddy Current Technique (ECT) probes are designed for rapid scanning. The probes feature standard four pin connections. Our probes use four distinct frequencies which allow them to cancel out noise signals from baffle plates commonly found in tube bundles. Eddy Current probes come in low, medium, and high frequency ranges to handle a variety of non-ferrous metals. The probes can come with a hard poly exterior used for manual extraction or no exterior when used in conjunction with the high speed insertion gun, the

PD-6k

or the ultra high speed insertion and extraction

PDP-22

.
Eddy Current Probe Features:
Standard four pin connectors
Designed for rapid scanning
Can detect defects under baffle plates
Can differentiate ID/OD flaws
Four distinct frequencies to cancel baffle signals
Can be used with high speed or ultra high speed systems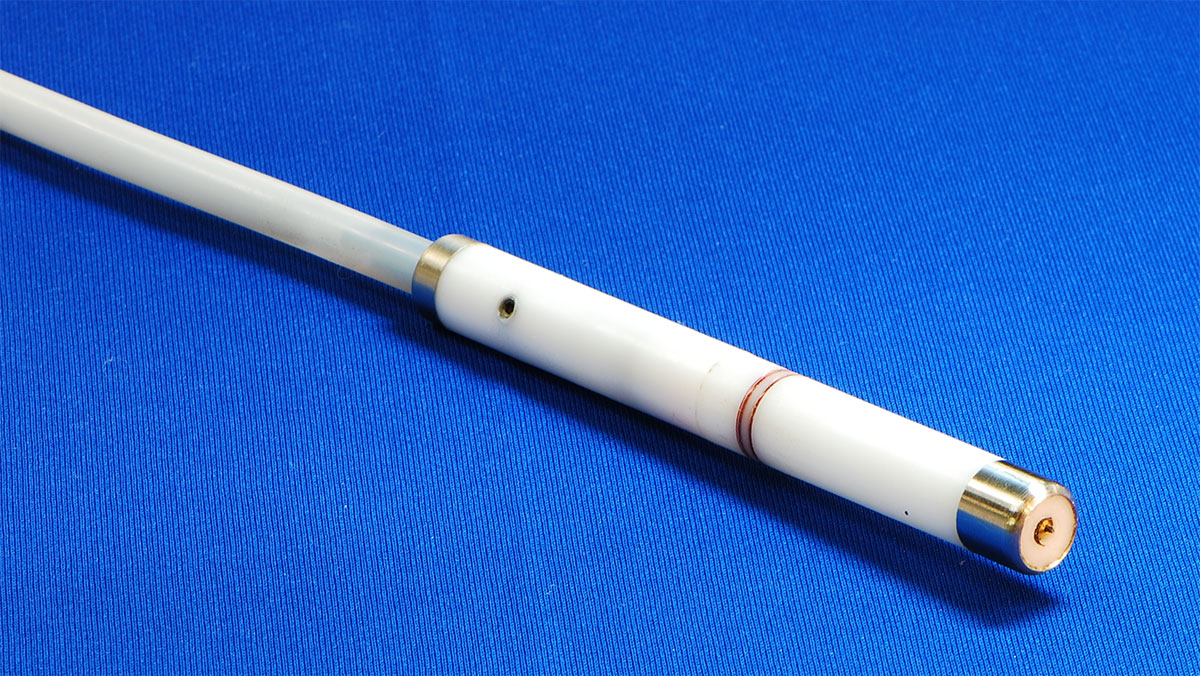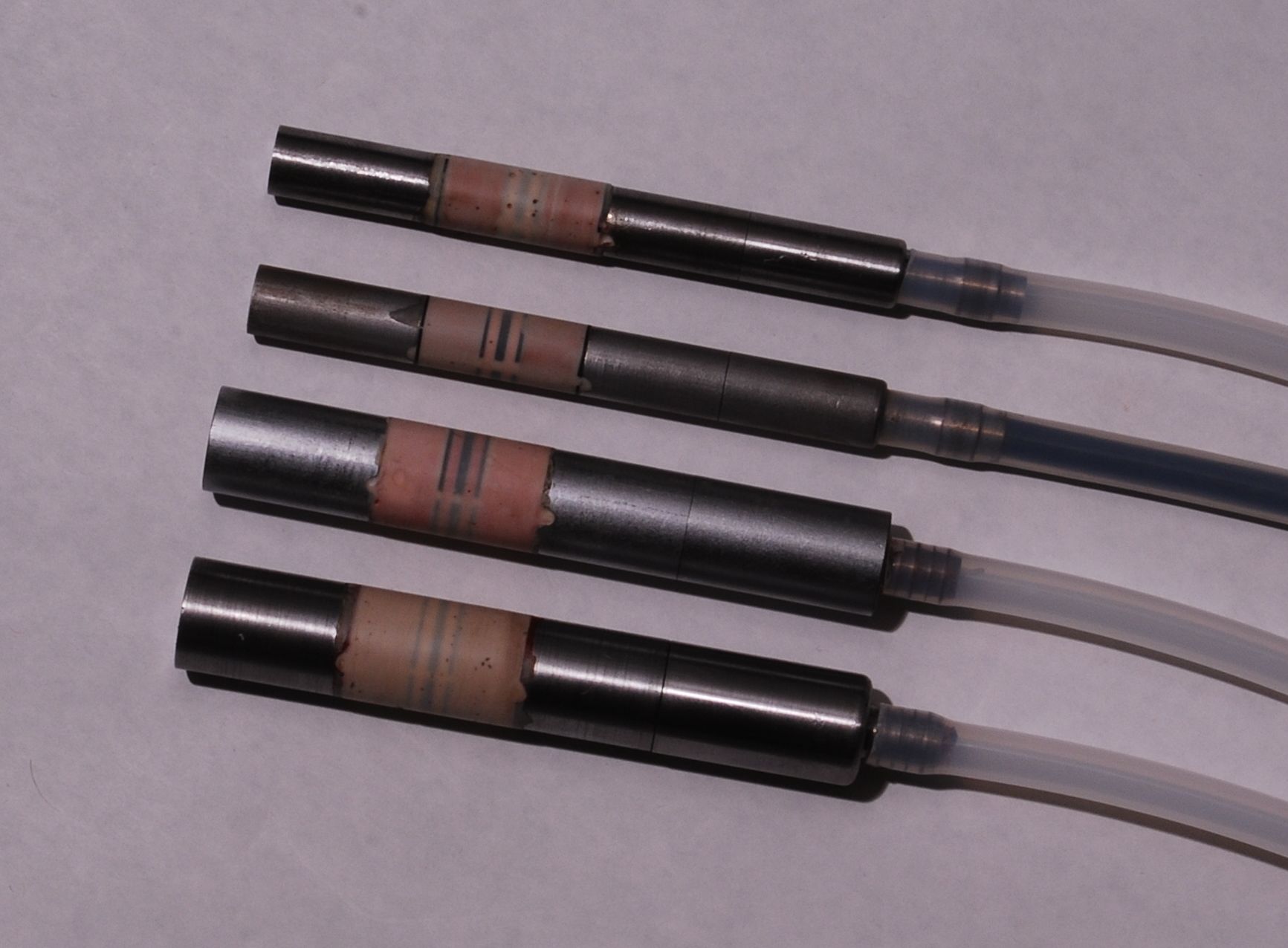 MagWave Probes

Testex MagWave probes are designed to detect small volume flaws in ferrous tubes. The probe features a saturation element that allows eddy current technology to work on ferrous materials. The probe is designed to work in manual mode or with the

PD-6k

high speed insertion gun. The probe also features four distinct frequencies to cancel out baffle signals.

MagWave probe features:

Designed for small volume flaw detection in ferrous tubes
Can detect defects under baffle plates
Can differentiate ID/OD flaws
Four distinct frequencies to cancel baffle signals
Can be used with high speed systems
The Seeker

"Find what you are looking for"

Easy to use, stand alone video scope
Visually inspect hard to reach areas with limited access
Used with a laptop, tablet or smart phone
Has the ability to record video or take screen captures of areas of interest during a visual inspection
Works well for proving up other NDT techniques such as ECT, RFET, IRIS, etc.
Allows inspectors to put a visual image with a waveform
30 ft. probe length, encased in a rigid jacket to protect cable and camera from wear
Allows for easy insertion into tight spaces and navigates most bends

Additional Information

1/6 VGA CMOS camera
Image and video capture capability
6 LED adjustable lights with auto brightness
Scope total diameter of only 0.5 in (12.7 mm)
Waterproof up to 3.2 ft (1 m)
Wide angle view of 62 deg
Automatic exposure control
Operates in temperatures up to 140 ℉ (60 ℃)
Double shielded to prevent signal attenuation
Software for laptop included
Easily connects to laptop through USB or to tablets and smart phones with a USB adapter
Can run on most tablets and smart phones with a free App

Technical Specifications:

Up to 300000 pixels
30 fps frame rate
640 X 480 resolution
24 bits color
1.2 – 3.2 in (3- 8.1 cm) focal distance