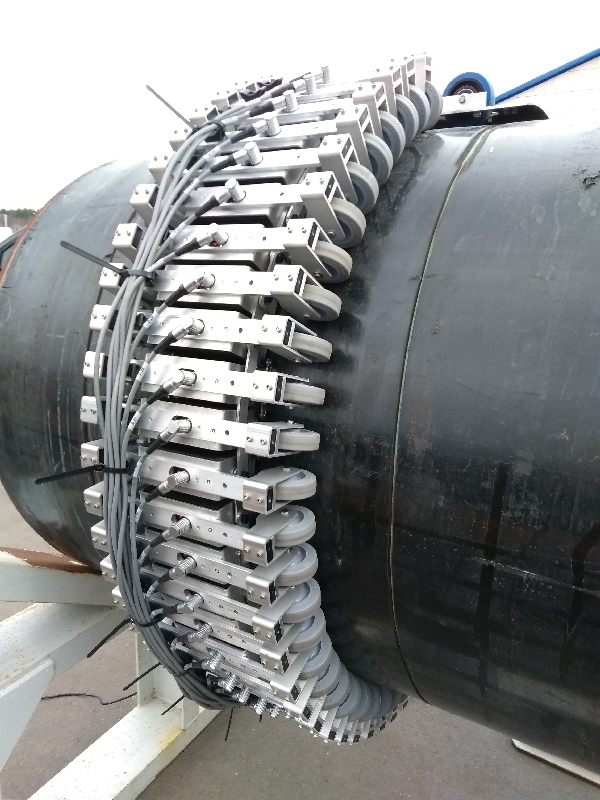 Line CAT Plus

The Line CAT Plus takes the field knowledge we have gained from using the Line CAT and improves upon it to create a robust tool for the detection of flaws in pipes and pipelines. Based on our Low Frequency Electromagnetic Technique (LFET), the Line CAT Plus is able to scan through paints and coatings to detect both internal and external defects. The Line CAT Plus has several new features that greatly enhance its capability and ease of use.

Scanner Pods

The new scanner pods are equipped with either four or eight distinct pickup channels, depending on the size of pipe you are scanning. This allows for a higher resolution scan and more accuracy when determining the exact location of the flaws and their volume. Each scanner pod is equipped with an LED indicator that illuminates when a scanner passes over a flaw so you can visually determine where it begins without looking at the display screen.
Software

The software has been calibrated to pinpoint the largest flaw response from each individual scanner pod. You are also able to zoom into the pods and see the channels from either a single pod, or a group of pods in a general area.

Computer and Hardware

Instead of relying on a laptop receiving and processing information from the electronics box, we have combined the electronics box with a fully functional MS Windows computer. The Line CAT Plus is able to handle a total of 288 individual channels allowing for more scanner pods and higher resolution imaging. This capability speeds up the overall inspection by allowing a greater area to be scanned in a single pass.
The computer stores data that can be accessed, in real time, wirelessly via VPN using an iPad, tablet or laptop. The computer can also be connected to a monitor via VGA output. Data can be extracted using a USB drive or network port.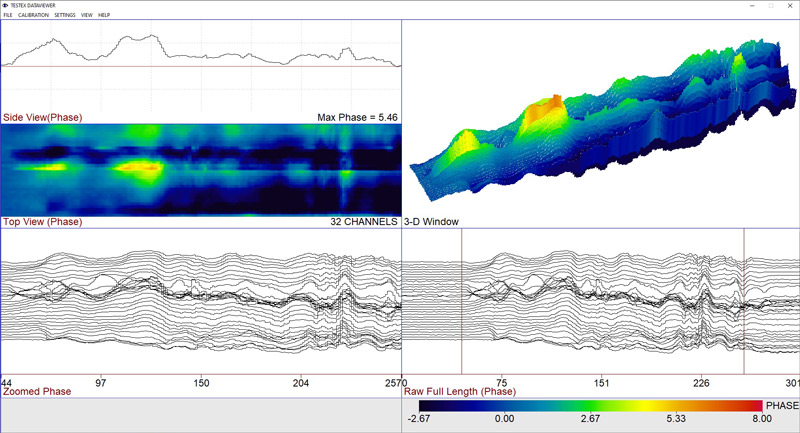 Clicking "Quote" will add the item to a temporary cart and prompt you to register/login. To view the items in this cart or send us an email requesting a quote, please complete the registration process or login.
| Description | Quantity | Add to |
| --- | --- | --- |
| Line CAT Plus System | | |