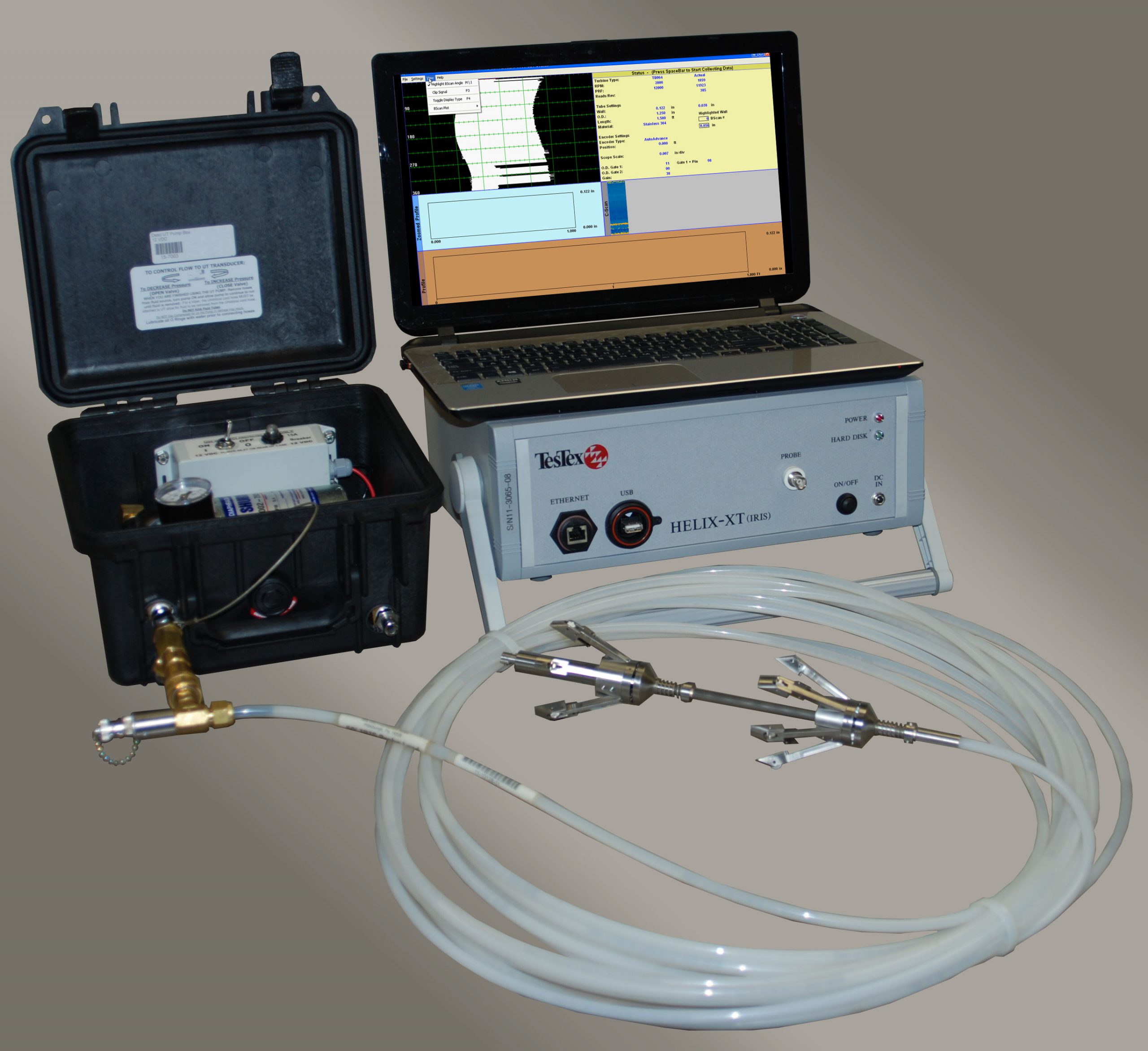 Helix-XT IRIS

The Helix-XT is an ultrasonic based system for inspecting ferrous and non-ferrous tubes from the inside. It is based on the Internal Rotating Inspection System (IRIS), which can be applied on almost any material.
With the Helix-XT, accurate thickness measurements can be taken at any location along the tube, so small changes in thickness are measurable and the exact location of pitting and corrosion can be determined.
The system uses an immersion pulse echo technique in which a stream of water is used to spin a turbine containing the transducer.
The turbine rotates a mirror, set at 45 degrees, to reflect the ultrasonic pulses radially into the tube wall.
Reflections from the inner and outer walls of the tube follow the same path back to the transducer. The time interval between the first echo–the inner wall–and the second echo–the outer tube wall–measures the tube's wall thickness.
One hundred percent of the tube is inspected through a helical path, which is created when the transducer head traverses through the tube.
The Helix-XT has a user-friendly setup panel and UT board control interface. Data acquisition software records A, B and C scans and takes up to 719 readings per revolution.
A full-color data viewer software illustrates B and C scans.
The Helix-XT inspects tubes up to 30m (99ft) in length with diameters from 0.350in (8.9mm) to 3.5in (88.9mm).
It includes a submersible, stainless steel pump with filter, and water flow adjusts up to 10 gallons per minute (GPM).
Click here to to see our Helix-XT Ultrasonic IRIS video.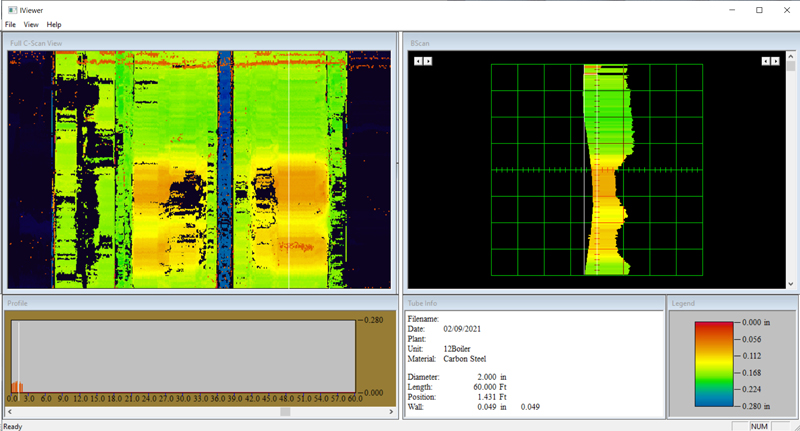 Clicking "Quote" will add the item to a temporary cart and prompt you to register/login. To view the items in this cart or send us an email requesting a quote, please complete the registration process or login.
| Description | Quantity | Add to |
| --- | --- | --- |
| Helix-XT IRIS System | | |