Socket Weld Inspection
Reduce RT/X-Ray Requirements of Socket Welds
In general, socket welded joints present complications for follow up NDE. Until recently, RT/X-Ray has been the method of choice to inspect the weld quality of in-service small bore lines as well as new fabrication.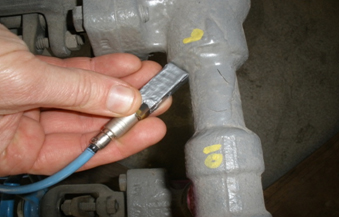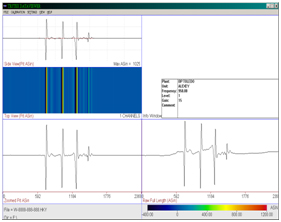 The RT/X-Ray technique can be used to locate some flaws but it is not reliable on a consistent basis because of weld geometry, obstructions and area evacuation while shots are being taken.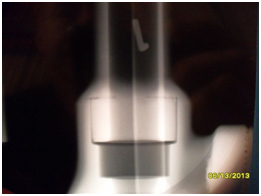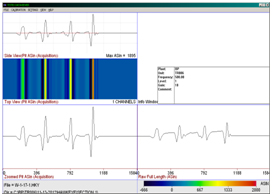 TesTex was contracted to fabricate a socket welded spool test piece with various weld and crack defects to qualify various NDE methods. The client paid to design and build a special probe for specific use on socket welds. The probe utilized the Balanced Field Electromagnetic Technique (BFET). The test spool piece had different fittings and socket weld sizes which included porosity, slag, lack of fusion, and cracks. All defects were subsurface but some cracking extended to the weld surface. There were also welds with no defects in the test piece. All defects were indicated by the Balanced Field Electromagnetic Technique (BFET) using the TesTex developed Hawkeye 2000 Weld Inspection System. The Balanced Field Electromagnetic Technique (BFET) is used for detection of surface and subsurface cracking.
The engineering team at TesTex, Inc. created an NDE technique and a procedure to inspect the socket welds based on the aforementioned technique (BFET). This inspection technique was unique in general industry practice to those defined as recommended practices. BFET requires running a small pencil probe over the surface of the socket weld to locate any significant flaws. A ¼" thick carbon steel calibration plate with EDM notch depths of 70%, 50% 30% and 10% was used to calibrate the equipment and probes used for the inspection. The maximum penetration of the probe is 3/8".
The inspection plan would include initial inspection of the socket welds using the Hawkeye-2000 Weld Detection System followed by verification using RT/X-Ray to confirm any indication using film or Iridium 192 isotope. When an indication is found by TesTex, a single radiograph would be taken of the indication (only the view that has the indication) for final evaluation of the socket weld. No paint removal or surface NDE was required. TesTex has inspected over 6,000 sockets welds to date. Over 300 defects have been found and verified by using radiography.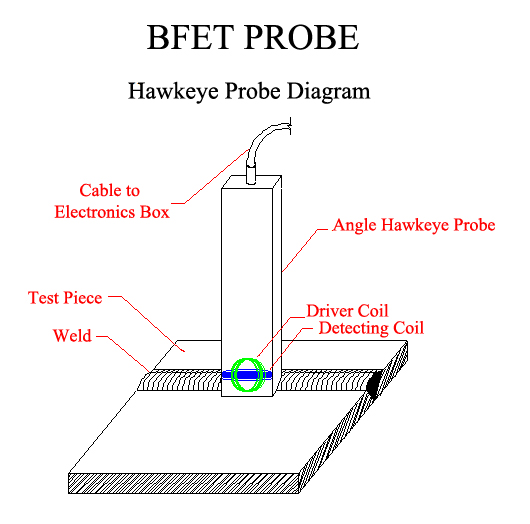 If you would like to learn more about our inspections, our systems, or how they can be used on your site, please contact us at 412.798.8990 or click here.